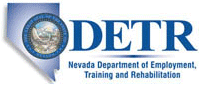 Job Information
Nevada Copper

Surface Paste Plant Operator

in

Yerington

,

Nevada
Nevada Copper (TSX:NCU) is a copper producer and owner of the Pumpkin Hollow copper project. Located in Nevada, USA, Pumpkin Hollow has substantial reserves and resources including copper, gold and silver. Its two fully permitted projects include the high-grade underground mine and processing facility, which is now in the production stage, and a large-scale open pit project, which is advancing towards feasibility status.
Purpose of the Position
The Paste Plant Operator ensures that the plant is operated and maintained in a safe and correct manner and will receive on-site task training with certification required for the effective and safe operation of small mobile equipment including, but not limited to, forklift, water truck, Telehandler and 27D Skid-Steer loader. This equipment will be used for site specific purposes in the paste plant. The purpose of the paste plant operation is to provide backfill material for the underground mine. Work practices must comply with local government and statutory requirements, in addition to Company safety, health and environmental standards and procedures.
Accountability
The Surface Paste Plant Operator reports to the Process General Supervisor.
Responsibilities and Duties
Demonstrate a personal commitment to safety by completing pre-shift equipment inspections, maintaining a clean work area and ensuring that unsafe work practices are avoided through regular communication

Mentor and train other operators within the work force to achieve consistent operation from the equipment and facilities, in conjunction with cross shifts, achieving world class levels of performance

Check scope of work for proper paste recipes, filling schedule and required work area documentation, examples include but not limited to – paste letter information, workplace inspections and shift reports

Monitor progress of the mechanical and operational activities, and proactively work with others to manage any deviation

Ensure appropriate standards are incorporated in the work

Review and recommend bidders for key items in conjunction with mining and construction projects

Identify and correct hazards, as appropriate, reporting all hazard findings to immediate supervision

Carry out work activities as assigned by supervisor in accordance with safe work procedures

Identify and resolve issues associated with breakdown/corrective maintenance in a timely manner. Provide feedback to maintenance supervisor as necessary

Maintain a high standard of housekeeping in the work area

Participate in safety teams, accident investigations, and other team roles as requested.
The above items are not intended to be an exhaustive list of all accountabilities and duties. Other duties required as assigned.
Health and Safety
Ensure that all safety procedures and regulatory guidelines are followed

Support the site safety culture through leadership and regularly engaging with and holding the workforce accountable for safe work practices

To be particularly aware of the potential for light vehicle traffic, pedestrians and to be proactive in defining the requirements for berms where required on haul roads, and the placement of signage, cones or safety tape as a precaution against uncontrolled foot traffic

Participate in health and safety meetings and risk reviews as required
Knowledge/Education
High School Diploma or GED

Prior industrial experience preferred including mobile equipment operation

Plant operation knowledge, preferred

Process system experience, preferred

Plant Maintenance Experience, preferred

Experience with U.S. Mining Regulatory Agencies

Exhibit a passion for innovative concepts that can transform the business

Must be able to pass a Nevada Copper certification test, requiring on-site formal training, to confirm an understanding of safety and operational requirements for equipment
Skills/Abilities
General knowledge of health & safety, mining, and mobile equipment operation

Candidates must demonstrate a willingness to learn, to listen and to follow through

Able to work independently and communicate effectively with others

Capable and willing to train other operators to support competency training

Good interpersonal skills and ability to work in team environment

Previous work in mineral processing would be an advantage
Personal Attributes
Demonstrate a dedication to Nevada Copper's corporate culture to include but not limited to:

Exhibit care and concern for fellow colleagues

Willingness to work in and support an environment free from bureaucracy

Ability to approach work with flexibility and agility as changing business needs arise

Be a highly effective contributor

Be decisive and results-oriented

Maintain personal standards of conduct

Be respectful in all working interactions

Demonstrate sound work ethics

Be consistent and fair
Physical and Mental Demand and Requirements
Operate a vehicle with a valid driver's license

Lift and carry up to 50 lbs. in weight

Periodically work in environmental extremes (i.e., hot or cold weather)

Sit for extended periods of time

Standing for extended periods of time

Working in confined space at times

Stay alert during periods of inactivity

Walk on uneven and poorly lit ground

Work independently on a rotating day shift/night shift
Work Schedule and Personal Protective Equipment
The incumbent is expected to work on a rotating 12-hour day shift/night shift schedule. Personal Protective Equipment required for the field work portion of this position includes, but is not limited to, hard hat, safety glasses, hearing protection, and steel-toed boots. All equipment must be MSHA approved as applicable.
Benefits/Culture
Nevada Copper has some of the best employees in the industry. To retain top talent, we offer some of the best benefits in the industry. Some of the benefits we offer are listed below:
Full Benefits package

401k

Competitive Compensation Package

Vacation and Holiday PTO