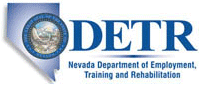 Job Information
Nevada Copper

Senior Geotechnical Engineer

in

Yerington

,

Nevada
Nevada Copper (TSX:NCU) owns Pumpkin Hollow - the only large-scale, fully-permitted copper project in North America. Located in Nevada, USA, Pumpkin Hollow has substantial reserves and resources including copper, gold and silver. Production is planned by end of 2020. With global mine supply declining and demand increasing, this is the right project at the right time.
Job Description
The Senior Geotechnical Engineer is responsible for oversight of all geomechanics aspects on the Pumpkin Hollow mine site, as well as development of related engineering standards and processes. Key interfaces include Nevada Copper Team (Corporate, Management, Technical and Support Staff) and mining related contractors.
Accountability
The Senior Geotechnical Engineer reports to the Underground General Manager on all aspects of administrative and technical operations.
Responsibilities and Duties
• Primary interface between Technical and Operations Teams for all geotechnical matters• Owner and maintainer of the site's geotechnical monitoring system• Maintain and improve ground support standards• Engage and manage external geotechnical consultants including tendering process• Manage ground control Qa / Qc programs and associated documents• Oversight of stope backfilling programs and monitoring of related Qa / Qc programs• Assist in stope performance analysis and optimization• Periodic field assessment of ground conditions and prescription of ground support• Auditing of installed ground support against established standards• Geotechnical instrumentation installation, data interpretation and communication• Investigate and document falls of ground and assist in developing corrective measures• Field mapping as required for ground support prescription and foresight of ground control issues• Review of mine plans from a geotechnical perspective, and related recommendations
Skills/Abilities
• Well-developed verbal and written communication skills across all audiences• Experience in writing and maintaining Ground Control Management Plans• Experience with building and interpreting numerical modelling• Results- and customer-oriented focus• Strong attention to detail and highly organized• Strong technical and communication skills• Strong interpersonal and relationship building skills• Pragmatic and effective analytical skills• Excellent oral and written communication skills and active listening skills• Ability to facilitate, collaborate and interact with individuals and groups• Continuous improvement tools and methodologies
Qualifications
• Ten or more years of geotechnical engineering experience in a mining or tunneling environment• Consulting experience will be well regarded• BS in Geotechnical Engineering or equivalent• Experienced in designing and optimizing ground support systems including both primary and secondary ground control• Understanding of mine induced seismicity as well as use and maintenance of seismic monitoring systems• Working understanding of paste backfilling and related quality control• Experienced in dealing with ground support in corrosive environments• Familiar use of the Deswik, Rocscience and GeoExplore software packages, or similar software• Advanced understanding of MSHA regulations and experience in dealing with regulatory authorities• Hands-on experience with photogrammetry related mapping systems• Strong rock instrumentation background, including installation, connectivity and analysis
Personal Attributes
• Demonstrate a dedication to the Company's Culture and the position • Leadership qualities including: character, innovation, business sense and vision• Decisive• Results oriented• Maintain standards of conduct• Respectful• Flexible• Demonstrate sound work ethics• Consistent and fair
Benefits/Culture
Nevada Copper has some of the best employees in the industry. To retain top talent, we offer some of the best benefits in the industry. Some of the benefits we offer are listed below:
Full Benefits package

401k

Competitive Compensation Package

PTO