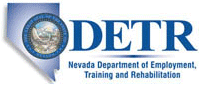 Job Information
Hycroft Resources & Development Inc

Refinery Operator

in

Winnemucca

,

Nevada
Hycroft Mining Corporation is a US-based gold and silver mining company, which operates its wholly owned Hycroft open pit, gold and silver mine located near Winnemucca, Nevada.
Job Description
The Refiner is responsible for the day-to-day operations in the refinery. This includes accurate documentation of lot and pour numbers, shift reports and metal weights. Responsibilities include loading and unloading the retort, mixing reagents for smelting, pouring and prepping the gold for shipment. This position demands and is required to maintain a high sense of security, confidentiality, and ethical approach ensuring compliance with all security measures. Completes tasks assigned by Superintendent, Process Manager, and/or Chief Metallurgist..
Some of the day-to-day responsibilities include:
Responsibilities:
Ensure adequate supplies of operating consumables are always available, includes fluxes, wool crucibles, safety equipment and reagents.Adhere to Industrial Hygiene and Environmental requirements to include accurate documentation and reporting.Flexibility in schedule to ensure gold production refinement goals are met. Maintain a clean work environment free of hazards and submit work requests assisting with maintenance personnel as needed.Ability to work safely around heat generating equipment. Safely store elemental Mercury that is collected in the Refinery and Plant. Effective communication skills, as well as interpersonal, problem solving, basic math skills, ability to inform others using radio communication or other means of communication.
Requirements:
Minimum of three (3) to five (5) years as a Refiner in the mining industry required. Ability to work with minimal or no supervision, follow instructions and provide feedback required. Participate in the Industrial Hygiene safety program. Ability to pass a background check as needed and requested by the company. Demonstrated ability to perform the essential functions of this job required. Ability to operate a forklift. Proven ability to work effectively with others, with an excellent safety and attendance record required.