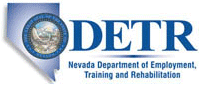 Job Information
Hycroft Resources & Development Inc

Mine Maintenance Planner

in

Winnemucca

,

Nevada
Job Summary
Under the direction of the Operations Manager, the Maintenance Planner is responsible for the effective execution of the maintenance plan. Maintenance Planning/Scheduling is the process of ensuring work is ready for execution with all resources and access requirements (e.g. equipment will be ready and isolated, parts are received etc.) in place, so the work can be performed safely and efficiently. The Maintenance Planner also ensures that the material and resources are available and communicates this information with all concerned parties in Maintenance and Operations. This work is critical to the success of the overall mine operations in general and the maintenance function. Maintenance Planner will monitor the process of identifying work and regularly provide integrity feedback and statistics for their planning area and calculate performance measures.
Essential Functions
Develop maintenance strategies that ensure production goals are maintained.

Maintain up to date history for each piece of equipment.

Schedule work orders related to routine maintenance (predictive and preventive) and corrective maintenance, identifying and securing the required resources (maintainers, materials, spare parts, tools, instruments and equipment), time involved, safety recommendations, procedures and technical information.

Select and Prioritize each work order.

Monitor and control the backlog.

Develop and validate with operations the weekly maintenance schedule.

Close work orders.

Analyze the deviations reported by maintenance supervisors, identifying the causes and propose corrective actions to minimize and / or update maintenance plans.

Suggest updates of Bill of Materials (BOM's) and Associated Part Lists (APL's) based on information supplied by field maintenance and supplies.

Maintain a high commitment to personal safety and integrity of the environment and equipment during the planning of work orders.

Coordinate the activities of Parts Coordinators to ensure alignment with Planning, Scheduling, Execution and Supply Chain.

Recommend the updating of the maintenance guidelines in accordance with information provided by maintenance supervisors and supplies (materials, parts and times).

Participate in the application of Reliability Methodologies for supporting the continuous improvement of maintenance strategies (RCM, RCA, FMECA, Criticality analysis, etc.)

Compliance with all company policies and procedures including but not limited to safety, confidentiality and environmental policies.
Qualifications and Skill Requirements
In-depth technical knowledge of the maintenance requirements of a large mining fleet.

Ability to manage superintendents and general foreman.

Ability to lead professionals through critical thinking paths for process improvement.

The ability to think analytically, develop and move forwards new ideas to improve availability.

The ability to execute findings, recommendations for availability improvements.

Ability to set the path of optimum maintenance of company assets.

Ability to implement problem solutions through a reliability perspective.

Bachelor's Degree in Mining discipline.

15 years mining experience.

10 years' experience specific to maintenance planning.

Possesses good communication and interpersonal skills.

General understanding of maintenance operations, as well as limited understanding of mining operations.

Working knowledge and skill with P.C. utilizing word processing, spreadsheet, database, and presentation software.

Strong verbal, written, analytical and persuasive skills and the ability to interact effectively with all levels of employees and management.

Ability to work independently and as a member of the management team.

Demonstrates strong administrative, organizational and technical writing skills.

Must be 18 years old and presently authorized to work in the United States on a full-time basis.

Requires valid driver's license.
Health, Safety, and Environmental Requirements
Adheres to all safety and environmental considerations.

Have a strong commitment to safe working practices.

Wears Personal Protective Equipment at all times while in the production environment.

Is alert and observes, corrects, and reports unsafe conditions.

Follows operating procedures and complies with all regulatory requirements.
Hycroft Mission
(H)igh degree of urgency

(Y)ou make the difference

(C)ontinuous improvement

(R)esults driven culture

(O)wnership

(F)elt Leadership

(T)eamwork
This description is a general statement of required major duties and responsibilities performed on a regular and continuous basis. It does not exclude other duties as assigned.