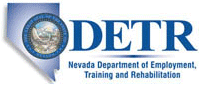 Job Information
Worldwide Flight Services

Operator Passenger Vehicle (Drivers)

in

Vegas

,

Nevada
Job Description
Drives vans, buses, or similar vehicles to transport personnel and visitor of commercial or industrial establishments. Essential duties and responsibilities include the following:
Assists passengers to enter and leave the vehicle, holds umbrellas in wet weather, and loads and unload baggage and luggage. Performs miscellaneous errands in support of the Company's various needs. Keeps vehicle clean, polished, and in operating condition. Fuels vehicle and checks various fluid levels. Other duties may be assigned.
This description has been designed to indicate the general nature and level of work performed by employees within this classification. It is not designed to contain or be interpreted as a comprehensive inventory of all duties, responsibilities, and qualifications which may be required of employees assigned to this job classification.
Required Skills
Must possess good depth perception and ability to distinguish colors red, green, and yellow.
Ability to read and comprehend simple instructions, short correspondence, and memos.
Ability to write simple correspondence.
Ability to effectively present information in one-on-one and small group situations to customers, clients, and other employees of the organization.
Ability to add and subtract two digit numbers and to multiply and divide with 10's and 100's.
Ability to perform these operations using units of U.S. money and weight measurement, volume, and distance.
Ability to complete Department of Transportation (DOT) Daily Driver's Logs (if applicable) in accordance with DOT Regulations.
Ability to apply common sense understanding to carry out instructions furnished in written, oral, or diagram form.
Ability to deal with problems involving several concrete variables in standardized situations.
The employee may be required to lift and/or move up to 70 pounds. Specific vision abilities required by this job include close vision, distance vision, color vision, peripheral vision, depth perception, and the ability to adjust focus.
While performing the duties of this job, the employee regularly works in outside weather conditions. Frequently exposed to vibration. The employee is occasionally exposed to wet and/or humid conditions, fumes or airborne particles, toxic or caustic chemicals, extreme cold, and extreme heat.
Ability to know how to use a radio to communicate with Dispatch and other Drivers.
Ability to operate a vehicle in traffic congestion, and at variable vehicle speeds.
The noise level in the work environment is usually loud.
Report to work on a regular and timely basis.
Required Experience
Must be at least 21 years of age. High school diploma or general education degree (GED) preferred, or one to three months related experience and/or training; or equivalent combination of education and experience. Must possess applicable commercial driver's license (CDL), Department of Transportation (DOT) medical certificate and comply with all DOT regulations as it relates to operating Commercial Vehicles. Ability to work rotating shifts including weekends (i.e. Friday, Saturday, and Sunday), Holidays, and days off. Ability to read, write, fluently speak, and understand the English language. Subject to random DOT drug testing.
Tracking Code: 2296-629
Job Location: Vegas, Nevada, United States
Position Type: Full-Time/Regular