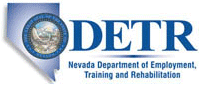 Job Information
MGM Resorts International

Senior Manager, National Diversity Relations (Corporate)

in

US

,

Nevada
Location:
US, Nevada
Become one of the stars behind the show and become part of the world's most powerful entertainment brands. Our Company has one exciting mission: To entertain the human race.
The mission of the Corporate Diversity and Community Engagement Department (the "Department") is to implement and support the Corporate Social Responsibility ("CSR") values, strategies and programs of MGM Resorts International (the "Company"), in alignment with the Company's general mission and business objectives. Department business goals are accomplished through the Diversity & Inclusion Strategy, National Diversity Relations and Corporate Philanthropy teams. National Diversity Relations ("NDR") is the Company's primary group for establishing and maintaining relationships with critical external stakeholders in the Diversity and Inclusion (("D&I") arena at the local, state and national levels – including D&I (and related philanthropy) organizations, advocacy groups, elected and appointed officials and media. The NDR team also acts as a resource and liaison for interaction between Company teams and relevant external stakeholders in support of the Company's business objectives in the areas of employee engagement, talent recruitment, supplier and construction diversity, philanthropy, diversity meeting sales, government affairs and communications. Further important aspects of this team's portfolio include support of revenue generation and Company development activities.
The Senior NDR Manager will be responsible for contributing to NDR strategy, and leading NDR initiatives, programs and activities designed to establish and maintain effective relationships with, and represent the Company to, significant external diversity partners; planning and executing meetings, conferences and events involving external stakeholders that further the Company's business goals in talent acquisition, supplier diversity, construction diversity, philanthropy; advertising and marketing; development in new jurisdictions; and promoting enhancement of the Company's reputation.
The Senior NDR Manager will be required to work independently with NDR and Department management and other Company executives, as well as senior leadership and third-parties, to accomplish assigned initiatives. This position will also develop presentations and reports that will be distributed to Company senior leadership. This individual in this role must be a team leader and/or team member who is exceptionally strong in organizational skills and collaboration; outstanding customer and employee service; and mature interpersonal skills.
All Department positions serve as Company and Department ambassadors, and support enhancement of the Company's profile and reputation as a major leader in CSR and its pillars: D&I, giving/philanthropy/volunteerism/community engagement; and environmental sustainability
All duties are to be performed in accordance with departmental and MGM Resorts policies, practices and procedures.
PRINCIPAL DUTIES AND RESPONSIBLITIES:
Participates with NDR team leadership in development and execution of strategy for relationship building and alliances with external diversity and inclusion organizations, partners and/or constituencies – at local, state and national levels.

Takes responsibility for relationship building and maintenance with several designated major segments of the Company's external stakeholders, representing specified diverse communities or constituencies.

Provides effective leadership, coaching and direction to subordinate staff to ensure successful execution of team strategic goals, tactics and initiatives, including Company memberships and sponsorships with respect to external organizations.

Supervises subordinate staff in the planning and execution of Company programs, conferences or events to be attended by external diversity partners and/or constituencies.

Attends/represents the Company at meetings, programs or events conducted by external Diversity and Inclusion partners as assigned. Required to make presentations to external audiences regarding Company D&I initiatives primarily, as well as other aspects of the Company's CSR platform.

Takes primary responsibility for handling NDR team relations with external stakeholders that facilitate accomplishment of assigned Company goals – such as talent acquisition, supplier diversity, construction diversity, philanthropy; advertising and marketing; or development in new jurisdictions.

Takes lead responsibility for preparation of the NDR team annual strategic plan for submission to the Company's Board of Directors CSR Committee, in consultation with NDR leadership.

Takes primary responsibility for development and preparation of reports/formal presentations to NDR leadership, Department Head, Company senior leaders and Board of Directors CSR Committee regarding impact and statistics relating to NDR team results – including NDR quarterly activities, NDR sponsorships, social impact of NDR contributions to external organizations, NDR revenue generation, and Company reputation enhancement (as applicable).

Leads data collection by NDR team to represent NDR team activities, accomplishments and submissions for preparation of the Company's annual CSR report.

Participates with NDR team leadership in preparation of team's annual budget request.

Supervises NDR team or other Department staff as necessary.

CSR Center of Excellence Development . Takes a lead role in representing the NDR team in collaboration with the Department's Diversity & Inclusion Strategy and Philanthropy teams in the on-going development of Department operations as a Company Center of Excellence.

Anti-Human Trafficking Taskforce . Takes primary responsibility for leadership of the Company's cross-function Anti-Human Trafficking Taskforce; coordinates Taskforce meetings, initiatives and programs; collaborates with other Department teams on Company diversity and philanthropic efforts to combat human trafficking; interfaces with other corporate teams about internal and external communications re same; represents the Company with relevant third-party organizations; and keeps abreast of hospitality and travel industry best practices for Company implementation.

Supports other initiatives, programs and projects of the Department, as assigned.

Engages in self-directed work; sets and maintains timetables for projects; manages deadlines and resources; works with a wide degree of creativity and latitude as well as minimal supervision; and regularly updates his/her own skills through on-going training and formal education.

Performs other job-related duties, responsibility and complete other special projects as directed by NDR team leadership or Department Head.
MINIMUM REQUIREMENTS:
Bachelor's Degree, preferably with a concentration in Business, Business Analysis, Project Management, Strategic Management or related fields or an equivalent combination of education, training and experience will be considered.

At least six (6) years of related work experience
PREFERRED:
3 years of experience working in the hotel industry.

Master's Degree in Business Administration or subject matter related to the above competencies.

Previous experience working in a hospitality or a similar resort setting.
CERTIFICATIONS, LICENSES, REGISTRATIONS:
Proof of eligibility to work in the United States if necessary.
MGM Resorts International is an Equal Opportunity Employer: Women/Minorities/Veterans/Individuals with Disabilities. In compliance with the Americans with Disabilities Act, MGM Resorts International will provide reasonable accommodations to qualified individuals with disabilities and encourages both prospective and current employees to discuss potential accommodations with the employer.
MGM Resorts International believes in providing opportunity for every employee to grow, develop and succeed in a work environment where you can be your best. We encourage you to explore our job opportunities. If you are an individual with a disability and need a reasonable accommodation for any part of the application process, or in order to perform the essential functions of a position, please contact our Corporate Diversity and Disability Outreach department at 1-844-247-0370 or email diversityrecruiting@mgmresorts.com
MGM Resorts International