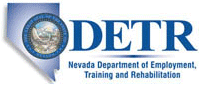 Job Information
PennyMac

Entry Level- Modification Single Point of Contact

in

Summerlin

,

Nevada
Overview
The Home Retention Specialist II's primary responsibility is to serve as the customer's single point of contact (SPOC) for investor, state, and company modification foreclosure alternative programs and initiatives, in addition to mitigating losses and ensuring program compliance. The specialist II will oversee home retention exceptions, assist the department with escalations, and may assist with the "on-the-job" training process.
Job Description
Receive inbound calls through a queue to assist customers with inquiries regarding their package, outstanding conditions, status on their review, trial plan, post modification or general loan servicing questions

Conduct outbound call campaigns to secure commitments for outstanding packages, missing conditions, payments, and respond to customer inquiries

Manage email and fax communications from customers and authorized third parties to ensure items are acknowledged and addressed in a timely manner

Update customer financial information to initiate foreclosure alternative programs, provide results and next steps based off the recommendation received

Participate in specialized campaigns to support loss mitigation initiatives and investor, state or company specific focuses

Manage medium loss mitigation process improvement or new projects

Oversight of home retention exceptions to ensure remediation is completed timely

May assist with the "on-the-job" training process, conduct home retention training sessions, assess new hires, identify

additional training needed, report training progress and completion to management, and maintain training materials

Assist with department escalations to ensure they are resolved completely and timely

Interface and coordinate with other departments, including home retention, property resolution, foreclosure, bankruptcy, litigation, customer service, and collections

Accountable for performing all duties in accordance with company policies and procedures and state and federal laws

Perform other related duties as required and assigned

Demonstrate behaviors which are aligned with the organization's desired culture and values
Ideal Candidate will have the following:
Minimum 3 years default servicing experience

Thorough knowledge of investor specific foreclosure alternative programs, loan servicing, foreclosure, and bankruptcy

Proficient with CFPB, FDCPA and ECOA regulations.

Excellent internal and external customer service skills, including professional telephone manner and ability to write clear and concise business correspondence

Strong negotiation skills with the ability to resolve conflict and issues effectively

Solid time management skills, including the ability to multi task and prioritize work assignments to adhere to timelines

Ability to identify, analyze and problem solve pending foreclosure situations

Skilled at making decisions independently within set policies and procedures

Excellent computer skills, including proficiency in Microsoft Excel, Word

Ability to work a flexible shift and overtime when required
Years of Experience:
3
Education:
Associate's Degree
Need help finding the right job?
We can recommend jobs specifically for you!
Requisition ID 21-20436
Location US-NV-Summerlin
Position Type Regular
Category Entry Level
Education Associate's Degree
Years of Experience 3