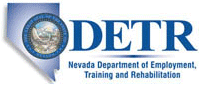 Job Information
Panasonic

Safety Technician (PENA)

in

Sparks

,

Nevada
EHS Technician
Panasonic Energy of North America (PENA) is collaborating with Tesla Motors, Inc. to construct a large-scale advanced battery manufacturing facility known as the Gigafactory near Reno, Nevada which is known for its quality of life and expansive outdoor adventures. Panasonic's role in the Gigafactory will be to manufacture and supply cylindrical lithium-ion cells and based on the battery demand from Tesla, the Gigafactory is planned to produce cells which will double the world's current production!
Our mission at PENA is to make the vision of affordable Electric Vehicles a reality by production of the world's safest, high quality and lowest cost batteries. Through this effort we will create a clean energy society and our products will change society's use of and perceptions of electric power.
Job Purpose
The EHS Technician is responsible for the execution of EHS program elements in support of the company's ISO-45001, Safety Management System (SMS), and ISO-14001 Environmental Management System (EMS).
Primary Role and Responsibilities
Follows all company and departmental policies and procedures. Must be able to maintain active communication with management and other employees about all job-related tasks, and consults with the EHS Supervisor and Senior EHS Staff as necessary.
Provide EHS administrative and practical support to production areas and contractors.
Provide daily EHS guidance to employees, supervisors, and shift leads to ensure common and effective compliance with SMS and EMS program elements including the issuance of required permit-to-work documents.

Promote a culture of quality, safety, compliance and continuous improvement throughout the PENA organization.

Assist the Senior EHS Engineer with the conduct industrial hygiene sampling and surveys.

Maintain professional awareness of all regulatory and standards changes with respect to EHS requirements as well as recognized and generally accepted good industry practices.

Assist in the development and implementation of training programs, policies, workplace instructions, and guidance documents related to EHS compliance issues.

Assist with the conduct EHS audits, inspections, and assurance programs.

Assist in the conduct of incident investigations and root cause analyses (RCA).

Collect data to verify compliance and continuous improvement of EHS metrics.

Interact and support a broad spectrum of personnel internal and external to the company.Work effectively and efficiently in both team-based and independent working environments to reduce costs and add value to the organization.

Perform any other tasks that may be assigned by the EHS Supervisor or Lead EHS Technician.
Education and Experience
High School Diploma or GED (General Education Degree); NVOSHA Safety and Health Practitioner Certificate or equivalent experience; General proficiency with Microsoft Office software.
Associate of Science degree in Occupational Safety and Health, Biology, Chemistry, or related science or technical field from an accredited college or university, or one (1) or more years related experience; or equivalent combination of education and experience; Emergency Medical Technician (EMT) certification from the National Registry of Emergency Medical Technicians (NREMT) or Nevada State EMT certification preferred
Mathematical Skills
Ability to add, subtract, multiply, and divide in all units of measure, using whole numbers. common fractions, and decimals. Ability to compute rate, ratio, and percent and to draw and interpret bar graphs.
Language Skills
Ability to read and interpret documents such as safety rules, regulatory documents, letters of interpretation; ability to write reports and correspondence as well as speak effectively with vendors and employees of organization.
Physical Demands
While performing the duties of this job, the employee is frequently required to stand; walk; use hands to handle or feel objects, tools, or controls; reach with hands and arms; climb or balance; stoop, kneel, crouch, or crawl; talk and hear. The employee is occasionally required to sit
Employee must be able to work 12 hour shifts and is required to wear PPE (personal protective equipment) such as but not limited to: hard hat, respirator, gloves, eye protection, steel toe boots, etc.
The employee must frequently lift and/ or move up to 25 pounds and occasionally lift and/ or move up to 50 pounds. Specific vision abilities required by this job include close vision, distance vision, color vision, peripheral vision, depth perception, and the ability to adjust focus.
Reasonable accommodations may be made to enable individuals with disabilities to perform the essential functions.
Work Environment
The general work environment is air conditioned and heated indoor spaces which includes office areas, production areas, and mechanical spaces. May also include external areas including chemical processing and storage facilities. May include exposure to extreme temperatures. PPE (Personal Protective Equipment) is required to be worn while in the Production areas.
Supplemental Information
In addition to an environment that's as innovative as our products, we offer competitive salaries and benefits. Panasonic is an Equal Opportunity employer, and all qualified applicants will receive consideration for employment without regard to: race, color, religion, sex, national origin, disability status, protected veteran status, or any other characteristic protected by law. All qualified individuals are required to perform the essential functions of the job with or without reasonable accommodation.
Pre-employment drug testing is required. Due to the high volume of responses, we will only be able to respond to candidates of interest. Panasonic Energy of North America will not sponsor applicants for work visas for this position. All candidates must have valid authorization to work in the U.S. Thank you for your interest in Panasonic Energy Corporation of North America.