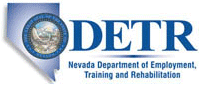 Job Information
Panasonic

Process Automation Engineer

in

Sparks

,

Nevada
Job Title: Process Automation Engineer
Job Summary:
Panasonic Energy of North America (PENA) is seeking ambitious engineers to lead the world's largest lithium ion battery initiative. With superior battery designs and the fastest manufacturing lines in the world, Panasonic is producing millions of batteries per day at the Gigafactory to support Tesla's electric vehicle and energy storage businesses. Panasonic invites you to join us in this ongoing full-scale effort to electrify our society. At PENA, engineers quickly become experts in the fundamentals of lithium-ion cell technology and work to integrate that understanding with high speed, automated manufacturing methods to produce the highest performance and highest quality lithium ion batteries.
Essential Duties:
Designing, validating, and installing automation systems to improve reliability and defect rate of electrode manufacturing processes.

Identifying, validating, and integrating applicable sensors into electrode manufacturing processes to support process improvement projects.

Developing robust feedback programs based off machine/sensor data.

Preparing or directing preparation of product or system layout and detailed drawings and schematics.

Preparing of thorough system design summaries and plans (including cost, facilities, timeline, data, and resource considerations) to present to relevant engineering/production teams for design review.

Directing and coordinating manufacturing or building of prototype products or systems.

Designing and running validation tests and mass production trials for new programs/equipment.

Analyzing, interpreting, and summarizing data from validation tests and mass production trials.

Collaborating across engineering, quality, and production departments in development, testing, and introduction of new equipment, programs, and automation systems.

Coordinating support/maintenance of new equipment, programs, and automation systems once introduced into mass production.

Engaging and collaborating with development teams during systems design and testing.

Programming, installing, and troubleshooting PLC systems such as Mitsubishi and Omron within Panasonic's battery manufacturing processes.

Programming, installing, and troubleshooting Keyence vision systems within Panasonic's battery manufacturing processes.

Providing technical information concerning manufacturing or processing techniques, materials, properties, and process advantages and limitations which affect long range plant and product engineering planning.

Other duties may be assigned.
Personal Protective Equipment ( PPE ) Requirements :
To ensure the health and safety in the workplace and for the protection of our employees, wearing PPE is a possibility and may include equipment such as a full Tyvek suit, safety shoes, gloves, safety glasses, face mask, bump cap, and a full hazmat suit that includes a respirator.
The foregoing description is not intended and should not be construed to be an exhaustive list of all responsibilities, skills and efforts or work conditions associated with the job. It is intended to be an accurate reflection of the general nature and level of the job.
Qualifications : Requirements - Required and/or Preferred
Education:
Basic:Bachelor's Degree in Electrical Engineering, Mechanical Engineering, or similar discipline.

Preferred:Master's Degree in Electrical Engineering, Mechanical Engineering, or similar discipline.
Essential Qualifications:
Panasonic Energy of North America does not sponsor applicants for work visas for this position.

Evidence of exceptional ability. Panasonic follows a culture of full-cycle engineering where members will have full responsibility and accountability for their projects from start to finish. We are looking for the best of the best.

3+ years of controls/automation engineering experience.

Prior experience with automation systems development and integration.

Prior experience with validation and introduction of new/improved sensors to mass production lines.

Ability to design and integrate changes on HMIs.

Working knowledge of installing and tuning PID controllers.

Must possess excellent written and oral communication skills.

Ability to manage time and projects independently.

Ability to cooperate and work with related departments including overseas.

Ability to work within current machine controls systems and infrastructure to introduce improvements.

Experience programming, installing, and troubleshooting manufacturing image vision systems such as Keyence and Cognex

Experience programming, installing, and troubleshooting PLC systems such as Mitsubishi and Omron

Background working in a high-volume manufacturing environment.

Understanding of electrical hardware, drawings, sequence control, ladder logic, and software design.

Flexibility to independently solve issues with first principles thinking.

Strong computer skills with Microsoft Word, Excel and PowerPoint.
Preferred Qualifications:
Ability to lead automation/controls aspects of improvement project from development phase through validation and introduction to mass production line.

Ability to effectively summarize complex engineering systems/concepts into presentations for management approval.

Familiarity with wiring/cabling size/terminations and load/temperature requirements.

Familiarity with industrial machinery design & related NFPA codes:

70

79 (and related UL standards for industrial machinery)

Knowledge regarding electrical requirements in hazardous locations (Class I, Div 2).

Experience with 480 V panel installations.

Control wiring design.

Experience with energy usage/optimization.

Knowledge and handling about American environmental laws and UL (Underwriters Laboratories).

Knowledge of statistical techniques and data sampling for process/equipment validation.
Preferred License(s):
Preferred Certification(s):
Physical Demands :
Physical Activities : (Percentage of time (equaling 100%) during the normal workday the employee is required to)
Sit:20%

Walk:50%

Stand:20%

Lift:10%
Tools and/or Equipment: (Required frequency is: Not required (0%), Occasional (1-33%), Frequent (34-66%, Continuous (67-100%)
Keyboard/Computer:Continuous

Office Equipment:Continuous

PhoneContinuous
Required Lifting and Carrying: (Required frequency is: Not required (0%), Occasional (1-33%), Frequent (34-66%, Continuous (67-100%)
Up to 10 lbs.:Frequent

Up to 20 lbs.:Frequent

Up to 35 lbs.:Frequent

Team-lift only (over 35 lbs.):Frequent
About Us:
Panasonic Energy of North America (PENA) is collaborating with Tesla at a massive battery factory near Reno, Nevada which is known for its quality of life and expansive outdoor adventures. Panasonic's role at the Gigafactory is to manufacture and supply cylindrical lithium-ion cells to Tesla for their electric vehicles and energy storage systems.
Over the past few years, the Gigafactory has grown to the largest lithium-ion battery factory in the world. Together with our partner Tesla, we continue to revolutionize the lithium-ion battery space and accelerate the world's transition to sustainable energy and transportation.
Our mission at PENA is to make the vision of affordable Electric Vehicles a reality by producing the world's safest, high quality, and lowest cost batteries. Through this effort we will create a clean energy society and our products will change society's use of and perceptions of electric power.
In addition to an environment that is as innovative as our products, we offer competitive salaries and benefits.
Supplemental Information:
Pre-employment drug testing is required. Due to the high volume of responses, we will only be able to respond to candidates of interest. All candidates must have valid authorization to work in the U.S. without restriction.
Panasonic is an Equal Opportunity employer, and all qualified applicants will receive consideration for employment without regard to race, color, religion, gender identity, sex, sexual orientation, national origin, disability status, protected veteran status, and any other characteristic protected by law. All qualified individuals are required to perform the essential functions of the job with or without reasonable accommodation.
Thank you for your interest in Panasonic Energy of North America.