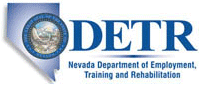 Job Information
Panasonic

NPI Engineer

in

Sparks

,

Nevada
Job Title:
NPI Engineer
Shift:
Day Shift
Department:
Engineering
Category:
Exempt (Salaried)
Approved by:
Engineering
Job Summary:
In this role, the NPI Engineer analyzes materials and material components to establish operating data, conducts experimental tests and evaluates results. Selects materials for inclusion in products based on analysis of specifications and reliability. Completes documentation and procedures for processing, testing and use of materials. Tests products to ensure all quality and safety standards are met.
Essential Duties:
Providing engineering support related to parts and components in the Top Cap process as well as Cell Assembly process to resolve manufacturing issues

Working closely with other team members to increase understanding of failure modes and performance of cell components

Conducts FMEAs and root cause analysis

Utilizing knowledge of Panasonic's manufacturing process to support improvements of supplied components

Collaborating with Supplier Quality team in their communication with material suppliers related to the development and validation of detailed material specifications for new materials and the resolution of quality issues

Preparing product samples to evaluate performance and failure

Conducting validation testing of new materials and suppliers

Taking physical measurements of parts and cells in order to qualify materials, evaluate suppliers and solve quality issues

Using manufacturing data such as defect rate and alert rate to evaluate supplied materials

Drawing conclusions that lead to improved manufacturability and cell performance

Applying principles and knowledge of mechanical and/or manufacturing and industrial engineering to solve problems daily
Personal Protective Equipment ( PPE ) Requirements :
To ensure the health and safety in the workplace and for the protection of our employees, wearing PPE is a possibility and may include equipment such as a full Tyvek suit, safety shoes, gloves, safety glasses, face mask, bump cap, and a full hazmat suit that includes a respirator.
The foregoing description is not intended and should not be construed to be an exhaustive list of all responsibilities, skills and efforts or work conditions associated with the job. It is intended to be an accurate reflection of the general nature and level of the job.
Qualifications : Requirements - Required and/or Preferred
Education:
Basic:Bachelor's Degree in Mechanical Engineering, Manufacturing Engineering, Industrial Engineer, Electrical Engineering, or related field

Preferred:None
Essential Qualifications:
Minimum of 3+ years of hands-on engineering experience

Skills in MS Office (Word, Power Point, Excel, Outlook)

Problem solving skills and close attention to detail

Experience in Assembly manufacturing, Component/Part engineering, New part integration, including internships or curricular training

Experience with laboratory analysis using X-Ray, SEM, microscope, CMM, or similar methods

Excellent communication (oral and written) skills, including the ability to explain and present information

Creative thinker with attention to detail; strong analytical, multitasking, and interpersonal skills

Approachable and adaptable; this is a dynamic environment where priorities are constantly changing

Must have working-level knowledge of the English language, including reading, writing, and speaking English
Preferred Qualifications:
Knowledge of lithium ion battery manufacturing a plus

A background in high-volume manufacturing is strongly desired

Able to work independently and in a team environment, as well as with cross-functional groups

Knowledge of and experience in resin molding and resin molded parts

Strong understanding of root cause, defect, and failure analysis

Ability to develop strong working relationships between potential suppliers and Japan engineering teams

Knowledge of commonly used materials in battery manufacturing, particularly parts associated with cell assembly

Experience dealing with mechanical and parts drawings. Must be able to interpret and apply these drawings when dealing with suppliers, our process, and our customer

Ability to use statistical analysis to derive conclusions and provide direction in investigations, new parts integration, defect reduction, and productivity improvements

Experience using Design of Experiments concepts to develop better assembly conditions and part applications

Ability to perform Gage R&R studies

Able to work independently and in a team environment, as well as with cross-functional groups

Resilient, self-motived and able to work well under pressure

Alignment to Panasonic's seven (7) core principles (contribution to society, fairness and honesty, cooperation and team spirit, untiring effort for improvement, courtesy and humility, adaptability, gratitude)
Preferred License(s):
Preferred Certification(s):
Physical Demands :
Physical Activities : (Percentage of time (equaling 100%) during the normal workday the employee is required to)
Sit:10%

Walk:50%

Stand:30%

Lift:10%
Tools and/or Equipment: (Required frequency is: Not required (0%), Occasional (1-33%), Frequent (34-66%, Continuous (67-100%)
Keyboard/Computer:Continuous

Office Equipment:Continuous

PhoneContinuous
Required Lifting and Carrying: (Required frequency is: Not required (0%), Occasional (1-33%), Frequent (34-66%, Continuous (67-100%)
Up to 10 lbs.:Continuous

Up to 20 lbs.:Continuous

Up to 35 lbs.:Frequent

Team-lift only (over 35 lbs.):Frequent
About Us:
Panasonic Energy of North America (PENA) is collaborating with Tesla at a massive battery factory near Reno, Nevada which is known for its quality of life and expansive outdoor adventures. Panasonic's role at the Gigafactory is to manufacture and supply cylindrical lithium-ion cells to Tesla for their electric vehicles and energy storage systems.
Over the past few years, the Gigafactory has grown to the largest lithium-ion battery factory in the world. Together with our partner Tesla, we continue to revolutionize the lithium-ion battery space and accelerate the world's transition to sustainable energy and transportation.
Our mission at PENA is to make the vision of affordable Electric Vehicles a reality by producing the world's safest, high quality, and lowest cost batteries. Through this effort we will create a clean energy society and our products will change society's use of and perceptions of electric power.
In addition to an environment that is as innovative as our products, we offer competitive salaries and benefits.
Supplemental Information:
Pre-employment drug testing is required. Due to the high volume of responses, we will only be able to respond to candidates of interest. All candidates must have valid authorization to work in the U.S. without restriction.
Panasonic is an Equal Opportunity employer, and all qualified applicants will receive consideration for employment without regard to race, color, religion, gender identity, sex, sexual orientation, national origin, disability status, protected veteran status, and any other characteristic protected by law. All qualified individuals are required to perform the essential functions of the job with or without reasonable accommodation.
Thank you for your interest in Panasonic Energy of North America.