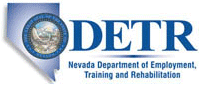 Job Information
Panasonic

Logistics Solutions Manager (Lean Six Sigma)

in

Sparks

,

Nevada
Panasonic – Logistics Solutions Manager - Based in Reno, NV
Every moment of every day, people all over the world turn to Panasonic to make their lives simpler, more enjoyable, more productive and more secure. Since our founding almost a century ago, we've been committed to improving peoples' lives and making the world a better place–one customer, one business, one innovative leap at a time. Come join our journey.
Click here to learn more about how Panasonic is creating a better life, a better world.
Watch this video to see how our employees are shaping the technologies that move us.
Are you an experienced Trade & Logistics Manager with experience developing and managing end-to-end transportation, trade compliance and logistics solutions? Are you interested in joining an innovative team that leads the world in lithium battery production? If so, please apply! Bring your logistics expertise and strong project management skills to support this high growth mode business division. We invite you to join us in this ongoing, full-scale effort to electrify our society!
What you will get to do:
Panasonic is seeking ambitious members to lead the world's largest lithium ion battery initiative. With the superior battery designs and the fastest manufacturing lines in the world, Panasonic Energy of North America (PENA) is producing millions of batteries per day in the Gigafactory to support Tesla's electric vehicle and power wall businesses. Panasonic invites you to join us in this ongoing, full-scale effort to electrify our society.
Panasonic North America Logistics is seeking an experienced Trade & Logistics Manager who will be responsible for developing and managing PENA's end-to-end transportation, trade compliance, and logistics solutions that support indirect material imports/exports to/from PENA the Gigafactory. This role reports directly to the Director of Logistics Operations for Panasonic North America with strong operational support lines to both the PENA operations team and the global logistics team in Japan. The opportunity is based in the Gigafactory in Sparks, NV.
This role is critical to the growth of PENA's operations and professionalization of it logistics support. As PENA continues to increase its capacity for high-volume battery manufacturing, the import/export transportation and on-site logistics demands are a critical element of PENA's supply chain. The Logistics Manager will be responsible for both on site day-to-day logistics operations and continuous improvement logistics solutions. Properly managed, these two factors will optimize flow of materials to the manufacturing lines and help support optimal production capacity.
Day to day Logistics Operation – Monitor and ensure operation is maintaining import/export trade compliance and established service levels via KPIs and proactive engagement with all related personnel (including both internal and external parties) for the below areas:
Import shipment information processing to avoid customs complaints
Operation Supervision:
Lead and support daily operation via proactive engagement and collaboration with direct report & other related departments & external members.

Develop positive organization/team culture

Foster team development & cross training

Ensure Import/Export Trade & Customs Compliance

Support escalation & drive for timely resolution w/ corresponding parties

Serve as primary liaison to PNA-Logistics operational leads
Operational Improvement:
Coordinate with management, peers, and other internal/external cross functional teams to uncover operational opportunities and develop corresponding processes/solutions.
Areas of scope may include but not be limited to:
Rate management (Collaborate with PNA-Logistics)

Capacity management & supply/transit planning

Performance within each logistics/supply chain touchpoint (ex. ocean line, terminal, rail, etc.)

Import & export entry processing & related compliance enforcement

Physical delivery & corresponding tracking data visibility
Logistics Solutions Design:
Utilize expert logistics knowledge and experience to evaluate the logistics needs of the supported departments.

Create logistics solutions and strategies to address the identified needs to improve logistics and SCM operations for the departments.

Work closely with Senior Management to implement supply-chain / logistics improvement projects (LEAN – Continuous Improvement) for the departments.

Establish & Execute "Savings" initiatives by clarifying / outlining the value propositions, scope, timelines, key milestones along with quantifiable benefits.

Develop a co-operative and committed work culture within the Logistics team and with other departments including IT, Finance.

Provide out of the box logistics ideas and constantly suggest new ideas by applying new technologies and best practice / processes in the industry that contribute to cost and lead time reduction and increase efficiencies for the company's operation.

Provide End-to-End logistics and SCM solutions from Indirect Material purchase to finished goods delivery to the user/consumer (TESLA). (Coverage: inbound, warehousing, optimization and outbound logistics operations / control.)
Solution Project Management:
Conceptualize / establish project plans (determine the parties to involve, map out the project plan / schedule, outline the pros and cons including benefit) and promote / implement.

Serve as the project manager to plan, develop, and execute the scope, deliverables, required resources, schedule, budget, and sequencing for new solutions

Create standard operating procedures for each solution or initiative when executing the projects.

Maintain and drive project standards of customer satisfaction, schedule, quality, cost and performance
Daily/Weekly/Monthly Executive, KPI and Cost Saving Reporting:
Outline the Key logistics initiatives accomplished for the month. (explain the logistics value added with quantifiable figures)

Analyze logistics cost and KPI performance (Inbound, warehouse, outbound)

Identify the issues and provide solutions to overcome / better improve the operation.
Project saving analysis:
Outline the potential savings and keep track of the progress.

Establish a SOP (Standard Operating Procedure) in each operational area.

Work with department heads of inbound logistics, warehouse operations & transportation to summarize company's P&P (Policy & Procedure) and SOP (Standard Operating Procedure)

Liaise domain / factory and PENA departments from a logistics viewpoint.

Ensure smooth and consistent communication with the domain. (enhance / accelerate communication via e-mail, conference calls, TV conference and other means of communication.)
What You'll Bring:
Scope:
Supervise administrative / operational function which includes planning and directing the work / projects, selecting, coaching, and promoting.

Reports to PNA-Logistics Operations Director with dotted line reporting into PENA CFO.
Education & Experience:
Minimum BA degree in Business, a BA in Logistics or Industrial Engineer preferred.

7+ years' experience in Logistics

Managerial experience in logistics and/or transportation field is preferred.

Advanced PC skills – MS office; Access, Power point and Excel required.

Good understanding of logistics and supply chain concepts and principles.

Lean - Six Sigma trained.
Competencies:
Establish, propose and implement an ideal logistics / supply chain business model which will enable cost effective, sound and on-time delivery of indirect material to the PENA departments and/or finished goods delivery to the customer (TESLA).

Analysis, fact finding and problem solving is strongly required. Analysis requires assembling facts and evidence from variety of sources / data by applying the proper analytical methodology.

Maintain a clear understanding of customer problems, interests, and needs; maintain transparency with peers in order to build, incorporate, and deliver value-added customer solutions.

Remain organized and prioritized (able to multi-task and prioritize assignments) in a fast-paced environment while still meeting deadlines.

Remain detail-oriented and hard-charging to optimize processes and instill necessary changes.
Communications:
Strong communication skills required.

Provide frequent, and at times complex, explanation often to high-level contacts / management.

Present to various sized groups to promote ideas.
Other Requirements:
Position is based in Sparks, NV
Travel may be required: 10%.
What We Offer:
Competitive compensation package

Comprehensive benefits

Pet Insurance

Paid Parental Care Leave

Employee Referral Program

Educational Assistance

Flexible Work Program

Volunteer time Off

Casual Dress Code

Total Well Being Program
Panasonic is proud to be an Equal Opportunity/Affirmative Action employer. All qualified applicants will receive consideration for employment without regard to race, color, religion, gender identity, sex, sexual orientation, national origin, disability status, protected veteran status, and any other characteristic protected by law or company policy. All qualified individuals are required to perform the essential functions of the job with or without reasonable accommodation. Pre-employment drug testing is required for safety sensitive positions or as may otherwise be required by contract or law. Due to the high volume of responses, we will only be able to respond to candidates of interest. All candidates must have valid authorization to work in the U.S. Thank you for your interest in Panasonic Corporation of North America.
#LI-Remote
#LJC1