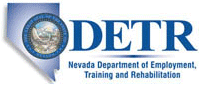 Job Information
PA CORPORATION (SanMar)

Invoicing

in

Sparks

,

Nevada
SanMar Corporation Invoicing Invoicer

Join our Family! Apply today!

Great people, employee friendly culture!
$500 sign on bonus
Daily overtime pays after 8 hours
shift/job differentials
attendance incentives
product discounts
weekly paydaysBase rate starts at $15, plus any differential for shift or job duties.

An Invoicing Clerk must be able to invoice, tag, and load customer orders at a fast, accurate pace. Employee is required to safely and efficiently load trailers and other vehicles, depending on ship via, by manually lifting and stacking cases of product.

Basic Schedule Options Include
Full time hours:
Monday-Friday; Shift - 10:30am - 7:00pm
Monday-Friday; Shift - 11:30am - 8:00pm

We offer a full suite of benefits to employee upon 90 days!

Successful candidates must be at least 18 years old, able to lift 50 lbs and complete a basic background check and illegal drug screening.

Apply today!

About SanMar
Family owned since 1971, SanMar is an award-winning supplier of 16 retail and private brands of imprintable apparel and accessories, including Port Authority, America's No. 1 preferred private label. SanMar is the exclusive distributor of Nike Golf, Eddie Bauer, OGIO and New Era. SanMar is based outside Seattle, WA, with eight national distribution centers.

MORE ABOUT THE JOB...

PRIMARY DUTIES AND RESPONSIBILITIES:
Load outbound less than trailer loads (LTL) and Parcel packages.
Invoice customer orders and accurately label packages.
Ensure all orders are invoiced and loaded by their appropriate ship times.
May be required to operate powered lift equipment.
Foster a task-oriented team environment.
Maintain a safe, neat and clean work area by adhering to SanMar's safety regulations.
Work overtime as needed.
Other duties as assigned.REQUIREMENTS:
Must follow directions and change priorities or job duties as business needs require; rotate to other invoicing functions as needed.
Willing to clean while working, and ensure that the trailer and receiving work space is clean daily before leaving the department or shift ending.
Strong attention to detail to ensure accuracy.
Ability to work in high-demand, high-volume environment and meet deadlines.
Able to work both independently and within a team.
Ability to work efficiently with minimal supervision.
Mandatory overtime as required, which may include weekends.
EDUCATION AND EXPERIENCE:
High School diploma or equivalent preferred.
Prior invoicing or shipping experience preferred.
Experience with computers and RF scanning equipment.
Ability to read, write and have sufficient ability to identify colors, sizes, quantity, label and SKU information.
Basic math skills in counting and quantity required.PHYSICAL DEMANDS:

While performing the duties of this job, the employee is constantly required to walk and stand. The employee frequently lifts and/or moves up to 60 pounds. The employee may operate powered equipment requiring use of both hands to drive vehicles as well as full range of motion of the neck, head and back. The employee is frequently required to reach with hands and arms, grasp and perform repetitive hand, wrist and arm motions. The employee is frequently required to climb, kneel/squat, bend and carry. Specific vision abilities required by this job include close vision, color vision, peripheral vision, depth perception and ability to adjust focus. Basic literacy is required for lift certification and necessary daily paperwork. The employee must be comfortable working at heights in excess of twenty feet off the ground.

WORK ENVIRONMENT:

Work environment is moderately noisy. The employee is occasionally required to work near conveyor systems. There is exposure to dust and changes in weather conditions. Employee must be able to work in high-demand, high-volume environment and meet customer deadlines. Employee must be able to change priorities or job duties as needed and interact with employees at all levels and be able to operate powered equipment safely in a high-traffic environment.

BENEFITS:
Competitive salary and bonuses
Medical, dental and vision plans
Life insurance
401(k) plan with company match
Flexible spending program
Anniversary rewards
Discounts on brand name apparel
Diverse, laid-back atmosphere
Flexible schedules
Monthly employee events
If you are a service-oriented person who would enjoy working for a company that provides a dynamic, family-oriented environment, this is the perfect opportunity for you! There aren't many other companies out there like us, so don't miss out, apply today, and learn what over 3,000 employees have come to know as "The SanMar Difference!"

SanMar participates in E-Verify.

SanMar provides opportunities to all qualified applicants without regard to race, color, religion, sex, sexual orientation, gender identity, national origin, protected veteran or disabled status.