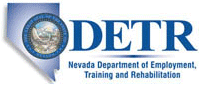 Job Information
Panasonic

Facilities Maintenance Supervisor (PENA)

in

Sparks

,

Nevada
Facilities Maintenance Supervisor
Panasonic Energy Corporation of North America (PENA) is collaborating with Tesla Motors, Inc. to construct a large-scale advanced battery manufacturing facility known as the Giga-factory near Reno, Nevada which is known for its quality of life and expansive outdoor adventures. Panasonic's role in the Giga-factory will be to manufacture and supply cylindrical lithium-ion cells and based on the battery demand from Tesla, the Giga-factory is planned to produce cells which will double the world's current production!
Our mission at PENA is to make the vision of affordable Electric Vehicles a reality by production of the world's safest, high quality and lowest cost batteries. Through this effort we will create a clean energy society and our products will change society's use of and perceptions of electric power.
Are you a facilities guru with extremely strong project management and communication skills? Our ideal candidate will be a self-starter who will contribute their maintenance expertise to stand up and optimize operations of a facility that is one of a kind!
Essential Functions:
• Responsible for maintaining the following Tenant utilities:
o Floor finishing for the production area
o Equipment to transmit electricity from the panel to production equipment
o Air shower unit for the dry/clean rooms
o nMP collection system
• Maintain and operate and supervise the facility security system
• Monitor energy usage, conservation and operational supervision of Tenant utilities
• Hire and supervise Maintenance technician
• Education and training and management of Maintenance technician
• Assist with project management and support of ground up facility construction
• Initiate daily monitoring and recording of facility maintenance conditions and address any operational / maintenance issues and troubleshooting in a pro-active manner.
• Coordinate planned maintenance schedule for production equipment with TESLA and PENA production.
• Create SOP and CMMS for Maintenance and Operation.
• Maintain and adjust Production room and /or utility conditions (Temperature, Dew point, Pressure, etc.)
Education/ Experience Requirements
• Associates degree in a project management, trade school certificate or equivalent work experience plus 5 years of demonstrated work experience related to project management, vendor management, facilities and/or maintenance.
• 5 years of manufacturing industry experience is strongly desired.
• Must be able to effectively communicate (oral and written) with employees, customer, contractors, vendors etc.
• Strong project management skills. Must be organized and provide deliverables in support of project plans.
• Must be a self-start who has the ability to prioritize and manage multi-functional tasks.
• Must have the ability to work well under pressure and strict time constraints.
• Strong computer skills (Word, Excel, PowerPoint etc.)
In addition to an environment that's as innovative as our products, we offer competitive salaries and benefits. Panasonic is an Equal Opportunity employer, and all qualified applicants will receive consideration for employment without regard to: race, color, religion, sex, national origin, disability status, protected veteran status, or any other characteristic protected by law. All qualified individuals are required to perform the essential functions of the job with or without reasonable accommodation.
Pre-employment drug testing is required. Due to the high volume of responses, we will only be able to respond to candidates of interest. All candidates must have valid authorization to work in the U.S. Thank you for your interest in Panasonic Energy of North America.