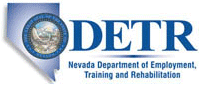 Job Information
WATTS

Cycle Auditor

in

Sparks

,

Nevada
PURPOSE:Counts various inventory and compares to perpetual record to ensure inventory accuracy and integrity by performing the following duties
PRINCIPAL RESPONSIBILITIES AND DUTIES:
Counts and cycles inventory (if necessary) based on predetermined schedule, or as required
Reviews inventory transactions to aid in cycle versus perpetual record comparison
Inputs and audits daily cycle count program
Required to work during all inventories
Must drive fork/lift truck
Must be able to operate digital scales
Performs other duties as assigned by Supervisor
EDUCATION:
High school diploma or general education degree (GED); or one to three months related experience and/or training; or equivalent combination of education and experience.
Must be knowledgeable of a computer terminal and proficient in excel spreadsheets
MANAGEMENT:
None
EXPERIENCE AND REQUIRED SKILLS:
Ability to read and interpret documents such as safety rules, operating and maintenance instructions, and procedure manuals.
Ability to write routine reports and correspondence
Ability to add, subtract, multiply, and divide in all units of measure, using whole numbers, common fractions, and decimals.
Ability to compute rate, ratio, and percent
Ability to apply commonsense understanding to carry out instructions furnished in written, oral, or diagram form.
Ability to deal with problems involving several concrete variables in standardized situations.
PHYSICAL DEMANDS: The physical demands described here are representative of those that must be met by an employee to successfully perform the essential functions of this job.
While performing the duties of this job, the employee is regularly required to stand and walk. The employee constantly is required to use hands to finger, handle, or feel objects, tools, or controls and reach with hands and arms. The employee is constantly required to sit; stoop, kneel, crouch, or crawl. The employee must frequently lift and/or move up to 50 pounds. Specific vision abilities required by this job include close vision, distance vision, and peripheral vision.
WORK ENVIRONMENT: The work environment characteristics described here are representative of those an employee encounters while performing the essential functions of this job.
While performing the duties of this job, the employee works near moving mechanical parts, fork lifts, etc.
Environment is moderately clean, well-lighted, air conditioned.
EMPLOYEE CORE COMPETENCIES:1. Collaborate Across Workgroup2. Initiate Positive Change3. Deliver High Quality Results4. Focus on the Customer
Develops Self & Others

Accountability
By linking this application to your LinkedIn profile, you agree that you consent to Watts and any of its affiliates, divisions, and/or third party service providers accessing and using the information on your LinkedIn profile for the purposes of assessing your application.
Watts is committed to equal employment opportunity. We follow a policy of administering all employment decisions and personnel actions without regard to race, color, religion, creed, sex, pregnancy, national origin, sexual orientation, age, physical or mental disability, genetic disposition or carrier status, marital status, military or veteran status, minorities, or any other category protected under applicable federal, state, or local law. Consistent with the obligations of state and federal law, Watts will make reasonable accommodations for qualified individuals with disabilities. Any employee who needs a reasonable accommodation should contact Human Resources.
Watts Water family of companies designs, manufactures and commercializes high-quality, innovative products and solutions that promote the comfort and safety of people and the quality, conservation and control of water used in commercial, residential, industrial and municipal applications.
A $1.4 billion global company, listed on the New York Stock Exchange (NYSE) with presence in 3 regions and 17 countries.
Our extensive portfolio of products and leading brands range from highly technical to fast moving shelf goods and allows us to be present in the following categories: Plumbing & Flow Control, Water Quality & Conditioning, Drainage & Water Reuse, HVAC, and Municipal Waterworks. We strive to be the best long-term partner for installers, specifiers, distributors and OEM customers.
Specialties
Plumbing, HVAC, Water Quality, and Gas
Headquarters
North Andover, MA, United States
Amsterdam, The Netherlands
Shanghai, China
Company Size
About 5,000 employees
Website
http://www.watts.com/
http://www.wattsindustries.com/
http://www.wattsasia.com/
Industry
Machinery
Founded
1874