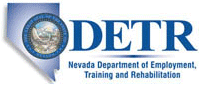 Job Information
Southern Glazer's Wine and Spirits

Warehouse Worker Night

in

Reno

,

Nevada
Job Description
Prepares orders for shipping, receiving, storage and delivery to customers; stocks and stores product; pulls and issues product.
GENERAL ACCOUNTABILITIES:
• Load and unload cases of wine/spirits product within a warehouse facility.
• Utilize hand trucks, forklifts, hoists, conveyors, or other handling equipment to move material to and from trucks and within or between storage facilities.
• Conduct inventory counts.
• Perform basic housekeeping in assigned areas of warehouse.
• Perform other related tasks as necessary to support SGWS-NV special events.
Please note that the Company has determined that this is a safety sensitive position. Thus, the position will require pre-employment marijuana testing.
Qualifications
MINIMUM QUALIFICATIONS:
• Must have a valid driver's license
• High School Diploma or equivalent
• Basic ability to read, speak, write and comprehend the English language to perform essential job duties.
• Ability to repetitively push, pull and lift 50-75 pounds
• Work history of manual labor, warehouse work or merchandising experience
PREFERRED QUALIFICATIONS:
• One-two years of warehouse experience in a distribution environment
• Familiar with warehouse management systems for tracking case volume and product placement within warehouse facilities
• Shipping/receiving, general warehouse and packaging skills
• Forklift operating experience or certification
ReferenceNumber: REN00000152
Category: Warehouse
JobType:
JobIndustry:
Request Priority Protected Veteran Referrals
EOE Protected Veterans/Disability
Southern Glazer's Wine and Spirits