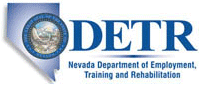 Job Information
Anixter

Warehouse Associate

in

Reno

,

Nevada
Come Join the Market Leader! Anixter is hiring in Reno.
How would you like to launch your career in a clean, stable, team-oriented environment? Would you love to work for a supply chain industry leader and still be home every day and most weekends? As a Warehouse Associate you will learn about distribution and supply chains from the inside out. You will be trained in proper warehousing and services techniques valued by Fortune 500 customers around the globe.
We're looking for Full-Time Warehouse Associates to work at our distribution center in Reno, Nevada in our shipping, spooling and receiving areas. Starting pay is $17/hr.
The hours for the position are Monday - Friday
Shipping – 12 pm to 9 pm

Spooling/Wire Room – 12 pm to 9 pm

Receiving – 9 am to 6 pm
Position Purpose:
Responsible for specialized warehouse tasks in loading, unloading, order pulling, shipping, returns, forklift, fabrication, counter, or may have a generalized role working in all departments.
Responsibilities include:
Complete tasks such as loading, unloading, sorting, picking, stocking, staging, fabrication and transportation of goods.

Load and unload materials to and from designated storage area, such as racks, shelves, or vehicles.

Stack or pile materials, such as lumber, boards, or pallets.

Install protective devices Install protective devices, such as bracing, padding, or strapping, to prevent shifting or damage to items being transported.

Verify computations against physical count of stock.

Maintains condition of work area (i.e. free of trash, product in correct location, etc.). Follows company safety policies and procedures and encourages other associates to do the same.

Receive and fill orders or sell supplies, materials, and products to installers and subcontractors.

May drive truck to pick up incoming stock or deliver materials to designated locations or operate forklift or other machinery in order to complete tasks.

Performs other duties as assigned.
We are looking for candidates with:
At least 6 months prior work experience.

Experience in warehousing, distribution, production, retail or manufacturing preferred.

Ability to lift and carry up to 50 pounds with and without assistance.

Ability to lift, bend, reach, push, pull, squat and walk throughout a shift.

Ability to stand and walk for prolonged periods of time, generally an entire shift (8+ hours per day).

Demonstrated math, counting, reading and writing skills.

Willingness to learn to operate typical warehouse machinery such as order pickers, forklifts, etc. (Previous experience with these types of machines is helpful but not required if you are ready to learn)

Ability to consistently be at work and on time.

Must pass background check and drug screen.
The right candidate will have experience in a customer focused workplace and an excellent attendance record. We are looking for people who are committed to consistent performance in a great workplace.
What's in it for you:
Medical, dental, and Vision eligibility after 60 days

Virtual doctor visits at a reduced cost

Annual health screenings at no cost

Maintenance medicines at no cost (exceptions apply)

Sick and vacation time

401k match and company-funded pension plan*

Employee referral rewards such as Apple products and cash money

Short term and long-term disability protection at no cost

Tuition reimbursement up to $5,000/year

National discounts on commonly used items
Who is this company with all these great things to offer?
We are Anixter. We enable the connected world. We are leading global distributor of Network & Security Solutions, Electrical & Electronic Solutions and Utility Power Solutions. Through our unmatched global distribution network along with our supply chain and technical expertise, we help lower the cost, risk and complexity of our customers' supply chains.
With over $7 billion in annual revenue, Anixter adds value to the distribution process by providing our customers access to:
Innovative supply chain solutions

Over 450,000 products and $1.2 billion in inventory

320 warehouses/branch locations with over 9 million square feet of space

Locations in over 300 cities in more than 50 countries.
We require all of our employees to perform work in an ethical manner and uphold a culture of honesty and ethics at all times.
Anixter is an Equal Opportunity and Affirmative Action Employer; Minority / Female / Disabled / Veteran
Click here to apply online at http://jobs.anixter.com/apply-us?JOBSHARECRM7MXKVA3OYBN5YXTBX6MYGLVM4MINEWOHYBEKYAO2ILLCCIJ7S4U6Q5XUMLJLME4
EB-3296420031
Anixter