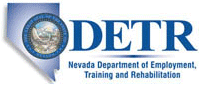 Job Information
Hamilton Company

Vision Systems Engineer

in

Reno

,

Nevada
Vision Systems Engineer
Jobs

Login

30-Mar-2021 to 29-May-2021 (MST)

Reno, NV, USA

Salary

Full Time

Email Me Similar Jobs Email Me This Job

Hamilton Company is a global enterprise headquartered in Reno, Nevada with manufacturing facilities in Reno, Boston and Bonaduz, Switzerland. Branch sales offices are located in France, Germany, and the United Kingdom. We are the worldwide leader in the design and manufacture of manual, semi-automated and robotic products for precision fluid measuring. For over 56 years, Hamilton has been satisfying customer needs by combining quality materials with skilled workmanship, ensuring the highest level of performance of every precision fluid measuring device we manufacture.

Hamilton is seeking a Vision Systems Engineer responsible for designing and building automation and robotic equipment. The person will be responsible for integrating vision systems solutions into manufacturing projects. Providing support activities such as design, implementation, changes, debugging and testing vision systems, configuration, and commissioning.

RESPONSIBILITIES:

Integrate vision systems like machine vision, barcode reader, robotic vision and equipment vision monitoring systems for manufacturing lines.

Learn vendor vision systems and adapt the systems to Hamilton equipment.

Use common vision system on the market: Cognex, Keyence, SICK & Fanuc.

Update Setup characteristics: lightning, positioning, vibration, reflection, lens, etc.

Put into application: Cognex , and QMT software.

Connect vision systems to network infrastructure through different protocols

Debug and troubleshoot visions systems deployment to maximize cycle time and uptime.

EDUCATION AND EXPERIENCE:

Proficiency with vision systems, both theory and practical applications 

Advanced vision systems deployment and maintenance skills

Able to use common hand tools and diagnostic instruments

Familiar with communication protocols

Multi-tasking ability to manage multiple projects at the same time 

Willing to work nights and weekends when determined by project needs

Degree as Bachelor Electrical, Mechanical or Mechatronics Engineering, Computer Science or equivalent.

Additional Information

Diverse portfolio of exciting and innovative design projects

Tremendous opportunities for professional growth and advancement

Commitment to sustainable design

Competitive Compensation

Excellent Benefit Package (medical, dental, vision insurance, paid vacation time, paid sick time, disability insurance, 401k, tuition reimbursement and much more)

Solid Stable Company

Drug free workplace.

Learn more about us @: www.hamiltoncompany.com

It is the policy of this organization to provide equal employment opportunities to all qualified applicants without regard to race, creed, color, national origin, sex, age 40 and over, disability, marital status, sexual orientation, gender identity, genetic information, citizenship status, religious preference, or veteran status in all phases of the employment process and in compliance with applicable federal, state, and local laws and regulations.