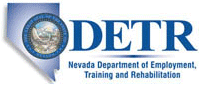 Job Information
U-Haul

Traffic Control Manager

in

Reno

,

Nevada
Location:
10400 S Virginia St, Reno, Nevada 89511 United States of America
If you enjoy building relationships in a fast-paced work environment where each day is different from the last, consider becoming U-Haul's newest Traffic Control Manager. In this role you will be responsible for ensuring that U-Haul equipment is where it needs to be in order to ensure customer satisfaction. Come work at a job as rewarding as it is challenging, as part of a company that truly values its employees.
U-Haul offers its Traffic Control Managers:
Career stability

Opportunities for advancement

Health insurance & Prescription plans if eligible

Paid holidays, vacation, and sick days if eligible

Life insurance

MetLaw Legal program

MetLife auto and home insurance

Discounts on Apple products, Dell computers, cell phone plans, hotels, and more

401k and Employee Stock Ownership Plan

24-hour physician available for kids

Dental & Vision Plans

Subsidized gym/fitness membership if eligible

Business and travel insurance

YouMatter EAP

LifeLock Identity Theft Protection

Critical Illness/Group Accident Insurance
Traffic Control Manager Responsibilities:
Assist with center and dealer needs regarding reservations and equipment

Coordinate all reservations to ensure customer needs are met

Maintain balanced rental equipment inventory at centers and dealerships

Utilize previous transaction information to anticipate future needs

Work with rate analyst to manage pricing and discounts

Hire and manage reservation team
Minimum Requirements:
High School Diploma or equivalent

Management experience

Mastery of excel

Excellent multitasking skills

AMERCO and its family of companies, including U-Haul, have strived to create a culture of health and wellness. As of February 1, 2020, and consistent with applicable state law, no AMERCO or U-Haul company will hire individuals in states where ​ it may lawfully decline to hire individuals who use nicotine products. (Alabama, Alaska, Arizona, Arkansas, Delaware, Florida, Georgia, Hawaii, Idaho, Iowa, Kansas, Maryland, Massachusetts, Michigan, Nebraska, Pennsylvania, Texas, Utah, Vermont, Virginia and Washington). This policy will not apply to team members hired before February 1, 2020.

U-Haul is an equal opportunity employer. All applicants for employment will be considered without regard to race, color, religion, sex, national origin, physical or mental disability, veteran status, or any other basis protected by applicable federal, provincial, state or local law. Individual accommodations are available on requests for applicants taking part in all aspects of the selection process. Information obtained during this process will only be shared on a need to know basis.

Since 1945, U-Haul has been serving do-it-yourself movers and their households. Like many other successful ventures, the concept for U-Haul was generated out of need. After World War II, there existed the widespread need for do-it-yourself moving equipment that would be available on a one-way, nationwide basis. U-Haul co-founders L.S. "Sam" Shoen and his wife, Anna Mary Carty Shoen, recognized that need and acted upon it. Their visionary approach spread the cost of ownership among many users, facilitating the mobility of the populations of the U.S. and Canada. The covered wagon of the pioneers morphed into orange U-Haul trailers. In the process, an industry was born.