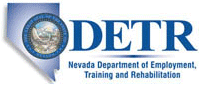 Job Information
Ormat Technologies, Inc.

Temporary Laborer

in

Reno

,

Nevada
Headquartered in Reno, Nevada, Ormat is a leading geothermal company and the only vertically integrated company solely engaged in geothermal and recovered energy generation (REG), with the objective of becoming a leading global provider of renewable energy.
The Temporary Laborer position performs varied work, generally of a physical nature, in and about the power plant and field sites.
ESSENTIAL FUNCTIONS
·Use varied hand tools, digs trenches and moves dirt, paints, loads and unloads trucks by hand or using hand trucks, bails spilled oil into buckets and barrels, etc.
·Cleans and performs routine adjustments to machinery, using hand tools, solvent, and rags.
·Cuts down trees and brush around installations to reduce fire hazard.
·Cleans and service motor vehicles and auxiliary equipment.
·Performs heavy cleanup
·Must be able to operate a vehicle in a safe manner, refuel vehicle and enter and exit vehicle without assistance, remain alert while driving for continuous period of time and read and understand maps.
·Perform high pressure washing.
·Must be able to work weekends and holidays (or one or the other) when necessary.
·Must be able to work overtime as required.
OTHER RESPONSIBILITIES
·Other duties and projects as assigned by management.
EDUCATION, EXPERIENCE, AND SKILLS REQUIRED
·The ability to understand procedures and instructions specific to the areas of assignment as would be acquired in three to four years of high school.
·Must have the ability to read, write and speak English at a level that will permit the employee to understand and communicate information in a manner that will enable the employee to safely and efficiently perform the job duties.
·The ability to understand procedures and instructions specific to the areas of assignment.
·Must have effective oral communication skills.
PHYSICAL REQUIREMENTS
·Working on feet for 12 hour periods, requiring stair and ladder climbing;
·Routinely lifting 50 pounds.Heavy cleanup work of an industrial site utilizing shovels and brooms.
·Protective equipment must be worn in the performance of some duties (e.g. hard hats, safety glasses, ear protection, dust masks, gloves.)
·Position requires extended working hours and varied shifts with the possibility of weekend or holiday work and call outs as required by schedules, work load and plant conditions.
All your information will be kept confidential according to EEO guidelines.
Ormat is an equal opportunity employer. All qualified applicants for employment with Ormat will receive consideration for employment without regard to race, sex, age, color, religion, marital status, sexual orientation, gender identity, veteran status, status with regard to public assistance, source of income, national origin, citizenship status, disability, or any protected status.
Ormat Technologies, Inc.