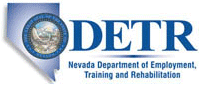 Job Information
Veterans Affairs, Veterans Health Administration

Supervisory Biomedical Engineer

in

Reno

,

Nevada
Summary
Incumbent performs as a Supervisory Biomedical Engineer (Clinical) for the Biomedical Engineering program at the VA Sierra Nevada Health Care System. Incumbent supports and advances patient care by applying engineering and managerial skills to healthcare technology. Must keep abreast of all requirements in this field and recent legal actions, to ensure compliance. Gives critical support to the Biomedical Engineering program.
Responsibilities
Duties include, but are not limited to: Assists in the management of the medical instrument maintenance program. Must ensure that medical equipment in the health care system is safe for patients and staff, reliable in its results, and experiences minimal downtime. Works to ensure the maintenance program is operated as economically as possible while meeting requirements. Provides training in the principles and procedures of operation of technical equipment for the medical, nursing, dental, administrative, engineering and other technical and professional staff to ensure that the equipment is utilized effectively and safely. This will also include training personnel where necessary. Evaluates the patient safety features of electrical equipment and assists in the oversight of the patient electrical safety program for the medical center. Assists healthcare staff in the purchase of new electronic equipment by analyzing requirements, developing specifications and evaluating new devices and systems when necessary. Coordinates and directs the installation of the equipment and systems as required. Verifies the operational integrity and reliability of new equipment and advices the medical center staff in maintenance of the equipment and systems. As assigned, functions as a Contracting Officer Representative (COR) and keeps appropriate certification levels. Uses knowledge of government contract procedures and documentation requirements to develop statements of work, sole source justifications, other applicable documentation (6550, Independent Government Cost Estimate (IGCE), etc.) and to oversee vendor work. Collaborates with Logistics and Contracting to procure parts and services; functions as a purchase card holder, as required. Develops the work performance specifications for a variety of service contractors, including that servicing specialized imaging equipment. Monitors the work of service contractors to assure that the work performance meets the needs of the medical center and conforms to the terms of the contract. Communicates essential contract information to personnel in the using services. Interfaces with Services on solving problems related to both current and past contracts. Frequently recommends policy and policy changes to the Supervisor, Biomedical Equipment Support Specialist. Due to the nature of the work performed, no established guideline exists. The incumbent is expected to analyze, organize, innovate, modify and adapt as necessary to carry out program objectives. Assists in the personnel functions for the Biomedical Engineering Section. This includes the recruitment, hiring, and training of new section staff as well as the development of position descriptions, duty assignments and personnel management. Assists in ensuring that requirements of the Joint Commission, IG, SOARS, FDA and other groups are met for the medical equipment program. Provides leadership to ensure that high-performance customer support is provided to medical staff, nurses and technologists. Represents Biomedical Engineering on committees and meetings as delegated by supervisor. Also shares responsibility of representing Biomedical Engineering in meetings with manufacturers, vendors and their engineers in matters involving medical instrumentation. Examples include potential modifications of medical devices, equipment or service performance issues, manufacturing errors, medical mishaps potentially caused by a vendor's equipment, and many other similar situations. Assists in providing project management for the purchase, planning, construction design review, installation, and in-service training of biomedical instrumentation projects such as cardiac catheterization laboratories, radiology suites and computer systems. In some cases, this coordination activity can span several years when major construction is involved. Shares responsibility in ensuring that HIPAA and network security issues are managed effectively for medical systems. Documentation of such systems including details such as backup, disaster recovery, security, etc. is difficult in scope but critical to management of the networked systems. Trains clinical staff on specific subjects as needed. Provides technical support to the staff in order to resolve equipment/system problems. This at times requires being an intermediary between the medical staff and the technical experts of equipment manufacturers and service support companies. Advises the Supervisor, Biomedical Equipment Support Specialist and the Medical Center Equipment Committee on equipment evaluations. Provides accurate, balanced advice to management regarding decisions to be made for new acquisitions. Work Schedule: Monday - Friday 7:30 am to 4:00pm
Recruitment/Relocation Incentive: Not authorized
Financial Disclosure Report: Not required
Requirements
Conditions of Employment
Qualifications
Basic Requirements: United States Citizenship: Non-citizens may only be appointed when it is not possible to recruit qualified citizens in accordance with VA Policy. Education and/or Experience. [The individual must meet either item (1) or (2) below to meet this requirement: (1) Bachelor's Degree or Higher in Engineering. To be creditable, the curriculum must be from a school of engineering with at least one curriculum accredited by the Accreditation Board for Engineering and Technology (ABET), as a professional engineering curriculum. Examples of acceptable engineering degrees include: Biomedical Engineering, Clinical Engineering, Bioengineering, Biomechanical Engineering, Electrical Engineering, Mechanical Engineering, and Biochemical Engineering. Titles may vary from educational institutions and change over time. OR, (2) Certification as a Certified Clinical Engineer (CCE) and a bachelor's degree not listed in item 3.b.(1) above.] English Language Proficiency. Biomedical Engineers must be proficient in spoken and written English in accordance with chapter 2, section D, paragraph 5a, this part. May qualify based on being covered by the Grandfathering Provision as described in the VA Qualification Standard for this occupation (only applicable to current VHA employees who are in this occupation and meet the criteria). Grade Determinations: Supervisory Biomedical Engineer (Clinical), GS-13 Experience. Completion of at least one year of experience equivalent to the next lower level, and must fully meet the KSAs at that level. AND
Demonstrated Knowledge, Skills, and Abilities. In addition to the experience above, the candidate must demonstrate all of the following KSAs:
i. Knowledge of the management of overall department resources, i.e., finances, space, equipment, supplies, and staffing at the local level.
ii. Ability to draft and/or recommend local policies and/or directives related to healthcare technology management.
iii. Ability to balance multiple responsibilities, set priorities, delegate tasks, meet multiple deadlines, analyze organizational problems, and develop and implement effective solutions.
iv. Ability to analyze organizational and operational problems to develop and implement solutions that result in efficient operations, and use data effectively to manage workload, quality, performance, and productivity within the area of responsibility.
v. Skill in interpersonal relationships in leading and dealing with employees, team leaders, and managers, both within and outside the biomedical engineering program, to include conflict management, dispute resolution, mediation, or reasonable accommodations. Creditable Professional Engineering Experience. To be creditable, experience must have been accomplished after receipt of the bachelor's degree, and/or CCE certification, and requires the possession and use of knowledge, skills, and abilities associated within the scope of the biomedical engineering profession. Additionally, the experience must have been attained in a healthcare setting for Biomedical Engineer (Clinical) positions, or a research setting for Biomedical Engineer (Research) positions, and be directly applicable to the assignment. References: VA Handbook 5005/104, Part II, Appendix G38. Biomedical Engineer Qualification Standard Physical Requirements: This position requires visual acuity, keen hearing, clear distinctive speech, and manual dexterity. This position requires potentially long periods of continued sitting, standing and/or walking. The incumbent must be a mature, flexible, sensible individual capable of working effectively in stressful situations, requiring the shifting of priorities based on emerging and changing organizational needs.
Education
IMPORTANT: A transcript must be submitted with your application if you are basing all or part of your qualifications on education. Note: Only education or degrees recognized by the U.S. Department of Education from accredited colleges, universities, schools, or institutions may be used to qualify for Federal employment. You can verify your education here: http://ope.ed.gov/accreditation/. If you are using foreign education to meet qualification requirements, you must send a Certificate of Foreign Equivalency with your transcript in order to receive credit for that education. For further information, visit: http://www.ed.gov/about/offices/list/ous/international/usnei/us/edlite-visitus-forrecog.html.
Additional Information
Receiving Service Credit or Earning Annual (Vacation) Leave: Federal Employees earn annual leave at a rate (4, 6 or 8 hours per pay period) which is based on the number of years they have served as a Federal employee. VA may offer newly-appointed Federal employee's credit for their job-related non-federal experience or active duty uniformed military service. This credited service can be used in determining the rate at which they earn annual leave. Such credit must be requested and approved prior to the appointment date and is not guaranteed. This job opportunity announcement may be used to fill additional vacancies. It is the policy of the VA to not deny employment to those that have faced financial hardships or periods of unemployment. This position is in the Excepted Service and does not confer competitive status. VA encourages persons with disabilities to apply. The health-related positions in VA are covered by Title 38, and are not covered by the Schedule A excepted appointment authority. Veterans and Transitioning Service Members: Please visit the VA for Vets site for career-search tools for Veterans seeking employment at VA, career development services for our existing Veterans, and coaching and reintegration support for military service members. If you are unable to apply online view the following link for information regarding an Alternate Application.