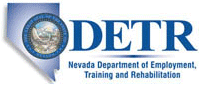 Job Information
Chewy

Sr FC Instructional Designer

in

Reno

,

Nevada
Our Role:
Chewy is looking for a Sr. Fulfillment Center Instructional Designer, to join our Fulfillment Team based in one of our fulfillment centers. The position will design and develop on-boarding programs for new managers. In addition, this position has responsibility for creation and maintenance of leadership development programs and ongoing learning initiates which support the professional development of managers and TMs within the FC. Frequent independent judgments are essential. The person in this role is also required to perform all tasks in observance of Chewy's brand and strategy and adhere to our Operating Principles and FC standards.
\u0026amp;nbsp;
What You\u0026#39;ll Do:
Design new manager on-boarding and team member professional development in a variety of presentation methods and applications to appeal to adult learning styles

Conducts needs analysis, planning, manages the design, development, and execution of manager training programs. Assesses and reports results.

Ensure effective impact of our learning solutions by gathering feedback from participants

Ensure learning solutions are as engaging as possible

Partner with key stakeholders to deliver customized learning solutions as appropriate

Help ensure consistent learning methodologies are designed and scaled across our geographically dispersed workforce

Facilitate training programs to support development of lead, manager, and specialty team roles in Customer Service

Build training plans and curriculum road-maps and determine project milestones, forecasts completion dates; identify project risks and issues, devise contingency plans to mitigate risks, informs management of accomplishments, plans and deliver project summaries

Benchmark best practices and emerging trends to make recommendations on curriculum design, development, tools and technologies

Consult with business units to assess learning needs including scope; identify and propose appropriate delivery methods for new and existing training programs.

Proficient in deploying learning content within a LMS – Learning Management System. Ideally Adobe Captivate Prime
\u0026amp;nbsp;
What You\u0026#39;ll Need:
Minimum of a bachelor's degree in a related field

Three (3) years\u0026#39; of experience in developing and managing training required

Three (3) years\u0026#39; of experience in being a supervisor/lead team of instructional designers required

Strong experience in project management

Able to lead and mentor a team

Have interpersonal skills to deal effectively with all business contacts

Professional appearance and demeanor

Demonstrated ability to translate business needs into strategic initiatives and drive them to successful outcomes

Well-versed in training, talent, and development subject matter

Strong experience in all Microsoft office products and training technology platforms

Ability to be flexible to business needs and adjust/compromise plans as needed

Position may require travel
\u0026amp;nbsp;
Bonus:
Master's degree in Arts/Sciences (MA/MS) Human Resources, Training or related field preferred

Certifications in leadership and executive coaching and facilitation of development programs (DDI preferred), leadership assessments, Change Management (Prosci preferred) and/or OD are all strongly preferred

Previous experience in warehousing and/or other high-volume service-oriented industry

If you have a disability under the Americans with Disabilities Act or similar law, or you require a religious accommodation, and you wish to discuss potential accommodations related to applying for employment at our company, please contact HR@Chewy.com.

To access Chewy's Privacy Policy, which contains information regarding information collected from job applicants and how we use it, please click here: Chewy Privacy Policy (https://www.chewy.com/app/content/privacy).
\u0026amp;nbsp;
About Chewy
Chewy is revolutionizing the pet industry as one of the fastest growing e-commerce retailer of all time. We offer a convenient way to shop for pet supplies within a highly personalized experience that\u0026#39;s fueled by superior customer care. Headquartered in South Florida and Boston, our team of over 11,000 members-dispersed across our customer service centers, corporate offices and fulfillment centers-dedicate themselves to delivering pet happiness nationwide. Whether it\u0026#39;s our easy-to-use website, great selection of high-quality products, competitive pricing, speedy deliveries, or award-winning 24/7 customer service, we aim to wow our customers in all aspects of our company. Chewy\u0026#39;s environment is dynamic and faster than anything you\u0026#39;ve ever experienced, built for leaders who thrive on delivering results. We believe in leadership, accountability, relentlessness, and creativity. We work hard with a dogged determination, but we have fun, too-that\u0026#39;s not hard to do when we have our favorite four-legged friends by our side
\u0026amp;nbsp;
If you have a disability under the Americans with Disabilities Act or similar law, or you require a religious accommodation, and you wish to discuss potential accommodations related to applying for employment at our company, please contact HR@Chewy.com.
To access Chewy's Privacy Policy, which contains information regarding information collected from job applicants and how we use it, please click here: Chewy Privacy Policy (https://www.chewy.com/app/content/privacy).