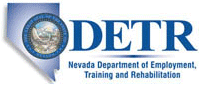 Job Information
Oracle

Sr. Director – Market Connect (Oracle for Startups)

in

Reno

,

Nevada
Manage people for product development programs or projects focused on the delivery of a product through the design process, and into a finished state for external customers.
Manage people for product development programs or projects involving department or cross-functional teams focused on the delivery of a product or computer-based system through the design process, and into a finished state for external customers. Plan and direct resource schedules as well as project budgets. Monitor the product/program/project from initiation through delivery, interfacing with customer on technical matters. Organize interdepartmental activities ensuring completion of the product/program/project on schedule and within budget constraints. Assign and monitor work of systems analysis and program staff, providing technical support and direction. Select, develop, and evaluate personnel to ensure the efficient operation of the function.
Directs and ensures the implementation of operational policies through subordinate managers. Interacts internally and externally with executive management, providing negotiation of difficult matters to influence policy. Functional expertise and broad company knowledge important. Demonstrated leadership and people management skills. Strong communication skills, analytical skills, thorough understanding of product development and product management. BS or MS degree or equivalent experience relevant to functional area preferred. Eight or more years of project management, product design or related experience preferred.
This is a remote/office based position which may be performed anywhere in the United States except for within the state of Colorado.
Oracle is an Affirmative Action-Equal Employment Opportunity Employer. All qualified applicants will receive consideration for employment without regard to race, color, religion, sex, national origin, sexual orientation, gender identity, disability, protected veterans status, age, or any other characteristic protected by law.
Sr. Director – Market Connect
Oracle for Startups
Sr. Director - Oracle for Startups - Market Connect
Oracle is undergoing a remarkable change to become a cloud-centric business. The Oracle for Startups team focuses on nurturing and developing business for Oracle in the startup space. The ideal candidate will have a strong sales/partnering background and, preferably, has channel sales experience. An understanding of the intricacies of building and sustaining relationships with a large enterprise and/or startups is a requirement as well as a deep knowledge of go-to-market strategy in Public Cloud.
This leader will lead a global team and have the responsibility to set the Market Connect strategy to introduce startups to field sales teams and customers with a goal of increasing awareness and consumption of OCI. This person's team will work with startups to guide their Oracle sales plays and work towards ensuring the startups have opportunities to engage with sales and customers.
_Responsibilities_
Lead the global Market Connect team with GTM activities for relationship with startups, the field, and enterprise clients

Collaborate with the field sales and GBU leaders to leverage synergies with the enterprise clients and streamline the experience for portfolio companies

Support the Oracle for Startups Marketing and Oracle for Research teams in their events and activities to drive program awareness

Fluency with the value proposition of Public Cloud with relation to bottom line impact

Manage and develop content for market development to be used with portfolio companies

Determine strategy and tactical plans that deliver tangible results

Manage and track team progress against agreed goals

Create presentations to communicate strategy and operational progress
_Ideal Candidate Background_
15 years of work experience in sales/partnering, strategy & planning, program development, and content creation

Candidate who has carried a sales/channel sales number is highly preferred

Is driven to "close" the startup to enterprise connections

Conversant in Oracle technology and product strategies

Experience working in high-growth, performance-focused environments - enterprise and/or startups

Demonstrated experience partnering with stakeholders to drive change across multiple business sectors

Excellent written and oral communication skills; proven experience articulating sales & business operations and strategy related concepts to all audiences, including C-level executives

Ability to shift priorities quickly, while maintaining a high degree of organization and control

BA/BS degree or equivalent, advanced degree highly desirable.
Job: *Product Development
Organization: *Oracle
Title: Sr. Director – Market Connect (Oracle for Startups)
Location: United States
Requisition ID: 20000TX9
Oracle