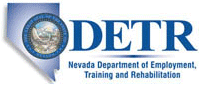 Job Information
Hamilton Company

Senior Production Supervisor

in

Reno

,

Nevada
Senior Production Supervisor
Jobs

Login

26-Jan-2021 to 07-May-2021 (MST)

Reno, NV, USA

Salary

Full Time

Email Me Similar Jobs Email Me This Job

Company Description

Hamilton Company is a global enterprise headquartered in Reno, Nevada with manufacturing facilities in Reno, Boston and Bonaduz, Switzerland. Branch sales offices are located in France, Germany, and the United Kingdom.

We are the worldwide leader in the design and manufacture of manual, semi-automated and robotic products for precision fluid measuring. For over 56 years, Hamilton has been satisfying customer needs by combining quality materials with skilled workmanship, ensuring the highest level of performance of every precision fluid measuring device we manufacture.

Job Description

The Senior Production Supervisor will coach, develop, and lead hourly operations within the Robotics Platforms manufacturing to achieve operational goals set by the Manufacturing Director. This role will drive and develop world class manufacturing process improvements and lean manufacturing expertise.

Essential Job Functions:

Responsible for direct supervision of all work centers within the assembly area.

Leads by example in all aspects of the job's responsibilities: Safety, People, Quality, Production, and Cost.

Responsible for the safety and well-being of all personnel and compliance to all federal, state, and local regulations.

Instrumental in assuring schedule adherence according to guidelines set by production control.

Monitor work and alter schedules to meet unforeseen conditions, control flow of work to ensure maximum use of available capacity and effective use of labor, tools, and equipment.

Responsible for product quality in each area as set by engineering and quality assurance.

Individual job cost control and overall cost improvement of departments.

Ensure proper staffing and shifting of labor as required for attaining schedule adherence and proper cost controls.

Training of employees in the company's processes.

Provide prompt problem solving for key issues, driving through from root cause identification, containment, problem resolution, and ensuring repeat issues are avoided.

Act as a team role model and change agent. Positively lead and influence team members to partner together to achieve individual business goals.

Coach and develop production personnel through their respective roles, while managing change.

Knowledge, Skills, and Abilities:

Must have excellent verbal and written communication skills.

Exhibit skills and capabilities to effectively solve problems.

Must be able to demonstrate the ability to deal with various employees, personalities, backgrounds, and skill levels.

Willingness to accept change and the ability to affect policy and technical changes with subordinates and peer groups.

Proven record of partnering with cross-functional management to drive cost and productivity/efficiency improvements.

Position requires exerting up to 50 pounds of force occasionally and/or negligible amount of force frequently or constantly to lift, carry, push, pull, or otherwise move objects.

Education and Experience:

BS Degree in related field: Engineering, Manufacturing, Industrial Engineering is required.

Minimum 5 plus years' progressive responsibilities in a manufacturing setting. Electromechanical assembly experience preferred

Must have Lean Manufacturing experience and knowledge. Certification is a plus.

Additional Information

Diverse portfolio of exciting and innovative design projects

Tremendous opportunities for professional growth and advancement

Commitment to sustainable design

Competitive Compensation

Excellent Benefit Package (medical, dental, vision insurance, paid time off, disability insurance, 401k, tuition reimbursement and much more)

Solid Stable Company

Drug free workplace.

Learn more about us @: www.hamiltoncompany.com

It is the policy of this organization to provide equal employment opportunities to all qualified applicants without regard to race, creed, color, national origin, sex, age 40 and over, disability, marital status, sexual orientation, gender identity, genetic information, citizenship status, religious preference, or veteran status in all phases of the employment process and in compliance with applicable federal, state, and local laws and regulations.