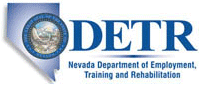 Job Information
Oracle

Senior Principal Product Manager(JoinOCI-PPM)

in

Reno

,

Nevada
Lead a team that acts as the central resource and driving force for the design, process, manufacturing, test, quality and marketing of product(s) as they move from conception to distribution. Organize interdepartmental activities ensuring completion of the project/product on schedule and within budget.
As a member of the product development division, you will specify, design and implement major changes to existing software architecture. Define project needs. Build and execute unit tests and unit test plans. Review integration and regression plans created by QA. Communicate with QA and porting engineering to ensure consistency, testability and portability across products in general.
Provide leadership and expertise in the development of new products/services/processes, frequently operating at the leading edge of technology. Recommends and justifies major changes to existing products/services/processes. BS or MS degree or equivalent experience relevant to functional area. 8 or more years of software engineering or related experience.
This is a remote/office based position which may be performed anywhere in the United States except for within the state of Colorado.
Oracle is an Affirmative Action-Equal Employment Opportunity Employer. All qualified applicants will receive consideration for employment without regard to race, color, religion, sex, national origin, sexual orientation, gender identity, disability, protected veterans status, age, or any other characteristic protected by law.
Developer Tools and DevOps Senior Principal Product Manager:
At Oracle Cloud Infrastructure (OCI), we build the future of the cloud for Enterprises as a diverse team of fellow creators and inventors. We act with the speed and attitude of a start-up, with the scale and customer-focus of the leading enterprise software company in the world.
Values are OCI's foundation and how we deliver excellence. We strive for equity, inclusion, and respect for all. We are committed to the greater good in our products and our actions. We are constantly learning and taking opportunities to grow our careers and ourselves. We challenge each other to stretch beyond our past to build our future.
You are the builder here. You will be part of a team of really smart, motivated, and diverse people and given the autonomy and support to do your best work. It is a dynamic and flexible workplace where you'll belong and be encouraged.
The Oracle Cloud Infrastructure (OCI) team is hiring a Senior Principal Product Manager to join our growing Developer Tools and Services Team to help build next generation products to streamline software development and help our cloud scale for years to come.
We have an exciting opportunity to build a suite of products to build from the ground up that will not only help scale our cloud but change the way developers write, build, and deploy applications. We will have to work-backwards and rethink the software development process and even re-invent new tools for the next generation of developers.
If your passion is providing amazing experiences and want to dive deep into cloud computing, this is an excellent opportunity to explore both. You will work directly with our large-scale customers and internally with different OCI teams to create developer tool solutions that are critical to their business. You will play a highly visible role in helping developers increase their productivity and get the most out of the OCI.
Responsibilities:
• Lead the definition and delivery of services and tools that help developers build cloud applications.
• Identify new product opportunities and write their business proposals.
• Defining high-quality product roadmaps, and evangelizing product strategy and vision across all of OCI.
• Developing detailed & crisp product definitions, and business requirements.
• Working directly with key customers to understand their requirements, decipher blockers, and translate the feedback into actionable insight for your engineering team.
• Driving product launches end-to-end, including working with sales, marketing, and legal team.
• Create and drive a community engagement plans and advocate for developer experience.
Minimum Qualifications:
• BS or higher in Computer Science, or equivalent experience.
• 7 years of experience in Product Management owning a feature or service.
• Proven track record for shipping entirely new products/services from the ground-up.
• Ability to define & shape the business strategy for large product areas.
• Excellent written and verbal communication skills.
Preferred Qualifications:
• Experience working on a public cloud service, and in-depth knowledge of the IaaS/PaaS industry.
• Have previously built out internal systems at massive scale and comfortable to dive deep into existing process and not shy to rebuild and revamp them.
• Ability to work in a fast-paced and agile development environment.
• Past success in shaping software products with an eye on ease-of-use.
• Demonstrated ability to dive deep to understand the customer, product, and business.
• Strong customer focus. Able to engage, communicate, and manage customer relationships both internal and external
MBA is a plus
Job: *Product Development
Organization: *Oracle
Title: Senior Principal Product Manager(JoinOCI-PPM)
Location: United States
Requisition ID: 20000XBC
Oracle