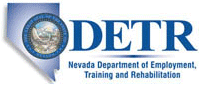 Job Information
Pfizer Inc.

Senior Manager, External Assay Management

in

Reno

,

Nevada
This position is within the External Laboratory and Reagent Management (ELRM) group within High-throughput Clinical Immunoassays & Diagnostics (HCID) within Vaccine Research, Development (VRD). The primary function of HCID is to validate robust, high-quality, high-throughput immunoassays and diagnostic assays and their compliant execution to deliver high-quality clinical assay results for Pfizer's vaccine clinical research programs.

This position will have the responsibility to manage clinical assay projects with external partners including academic institutions, government laboratories, and contract research organizations (CROs). The role will oversee technology transfer of assays, clinical sample testing, monitoring of assay performance, assay investigations when needed, and provide general vendor oversight.

In addition, the incumbent should demonstrate comprehensive industry knowledge in order to work cross-functionally to identify and qualify new opportunities for collaboration and outsourcing of Pfizer clinical sample testing needs. The incumbent will be expected to maintain master testing plans, secure appropriate resource requirements, and provide financial guidance and oversight of the external laboratory budget for multiple programs of moderate complexity. The incumbent must be able to leverage technical expertise across own and related disciplines to interpret and communicate laboratory results and project status both verbally and in writing. The incumbent must have a positive work ethic, strong interpersonal skills, and be highly collaborative with groups both inside and outside of Pfizer as they may need to lead by influence rather than direct authority.
This position operates with limited supervision. Work and tasks managed are to be done in a compliant manner according to relevant SOP guidelines and GCLP/GLP/GMP guidelines, when required.
How You Will Achieve It

Serve as point of contact for various functional groups to manage Pfizer's clinical sample testing and Pfizer-associated assays at external CROs supporting VRD programs. Responsibilities include transfer of biofunctional, ligand-binding, serological, and diagnostic assays to CROs as well as oversight of staff training, assay documentation, and scientific and organizational leadership to the CRO leadership.

Maintain a 12-month master testing schedule and provide financial guidance for outsourced activities.

Routinely monitor assay performance at CROs. Actively contribute to assay investigations and problem solving that arise in routine and non-routine assay testing.

Evaluate, critique, recommend, and qualify external laboratories and/or their in-house assays for outsourcing of Pfizer clinical sample testing. Ensure that assays performed at external laboratories supporting Pfizer clinical studies are qualified or validated (as appropriate) and assay-associated tasks performed at external laboratories are done in a compliant fashion, in accordance with prevailing SOPs, and GCLP/GLP/GMP regulations, as appropriate.

Leverage technical expertise across own and related disciplines to interpret and present experimental results; provide scientific, technical and management direction to the external laboratory leaders and managers.

Actively monitor industry trends, models, and processes for outsourcing and recommend improvements, enhancements, savings, and/or synergies to senior leadership for approval.

Manage and oversee the generation of contracts and agreements with external laboratories, including, but not limited to, master service agreements, quality agreements, and scope of work documents. Help execute audits and manage productive collaborative relationship with contract laboratories.

Independently performs all aspects of work to support clinical and development studies with minimal support from direct supervisor. Effectively communicates experimental design, strategy and results verbally and in writing. Authors, reviews, and approves standard operating procedures (SOPs) and technical reports.

Satisfactorily complete all GCLP/GLP/GMP and safety training in conformance with VRD & HCID requirements. Where applicable, performs job responsibilities in compliance with GCLP/GLP/GMP and all other regulatory agency requirements.

Presents experimental results at group and project meetings.

May manage one or more direct reports.

Limited travel to visit CROs during the year is required.
Qualifications
Must-Have
PhD, Master's, or Bachelor's degree in microbiology, immunology, virology, biochemistry or related discipline with 3 years (PhD), 5 years (Master's) or 10 years (Bachelor's) relevant experience.
Strong verbal and written communication skills.
Ability to design experiments, analyze and interpret scientificdata
Training in a GCLP/GLP/GMP environment and other international regulatory guidelines is preferred but not required
Nice-to-Have
Strong working knowledge of microbiology, immunology, vaccine research and/or assay development.
Experience in the execution of clinical testing in support of clinical trials.
Direct hands-on experience working in a regulated (GCLP/GLP/GMP) environment is desired.
Proficient in Microsoft Office 365 applications
Strong attention to detail and commitment to operational excellence.
Ability to work on multiple projects simultaneously.
Familiarity with clinical trial execution, working with contract research organizations, budget management, and related areas
The ability to effectively design and execute laboratory experiments and communicating results both verbally and in writing is required.
Detail-oriented
Ability to perform work while standing/sitting
This position may require weekend and evening work to meet critical business timelines.
This position will require occasional travel to scientific meetings, between Pfizer sites, to CROs, and other business-related travel.

Other Job Details:
Eligible for Relocation Package: YES
Eligible for Employee Referral Bonus: YES

#LI-PFE

Sunshine Act
Pfizer reports payments and other transfers of value to health care providers as required by federal and state transparency laws and implementing regulations. These laws and regulations require Pfizer to provide government agencies with information such as a health care provider's name, address and the type of payments or other value received, generally for public disclosure. Subject to further legal review and statutory or regulatory clarification, which Pfizer intends to pursue, reimbursement of recruiting expenses for licensed physicians may constitute a reportable transfer of value under the federal transparency law commonly known as the Sunshine Act. Therefore, if you are a licensed physician who incurs recruiting expenses as a result of interviewing with Pfizer that we pay or reimburse, your name, address and the amount of payments made currently will be reported to the government. If you have questions regarding this matter, please do not hesitate to contact your Talent Acquisition representative.

Continuous Imprv and Proj Mgmt

EEO & Employment Eligibility:

Pfizer is committed to equal opportunity in the terms and conditions of employment for all employees and job applicants without regard to race, color, religion, sex, sexual orientation, age, gender identity or gender expression, national origin, disability or veteran status. Pfizer also complies with all applicable national, state and local laws governing nondiscrimination in employment as well as work authorization and employment eligibility verification requirements of the Immigration and Nationality Act and IRCA. Pfizer is an E-Verify employer.