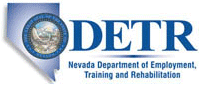 Job Information
Newell Brands

Senior Manager, Distribution & Transportation

in

Reno

,

Nevada
NEWELL BRANDS TECHNICAL APPAREL
POSITION TITLE: Sr. Manager of Distribution and Transportation
DIVISION: Reno DC
REPORTS TO: Director, Global Supply Chain
LOCATION: Reno, NV
JOB SUMMARY:
This position is responsible for management of the daily operations of an Omni Channel Distribution Center. Monitors and plans schedule to maximize staff productivity based on brand and customer priorities. Controls all product flow from receiving to shipping, coordinates all logistics. This position is a leadership role that utilizes best practices and focuses on maximizing customer service levels while minimizing operational costs. This position must actively interface and manage the operations of Shipping, Receiving, Inventory, Returns and QC. This position also manages the maintenance of the facility ensuring a safe working environment and that all systems are working smoothly. This position operates within diversified procedures and specialized standards, where different situations require a search for solutions and creative problem solving. This position works with the Operations Manager and others on tactical plans and strategies with consideration to cost versus benefit. Reviews these plans with The Director, Global Supply Chain to approve matters of significant cost or operational impact prior to implementation.
ESSENTIAL JOB FUNCTIONS :
Manages daily priorities and ensures communication with Operations Manager and all Supervisors & Leads.

Partners closely with Tech Apparel operations team to understand and drive business objectives and strategies.

Responsible for cascade of information to warehouse team on planned schedule.

Manages all local Managers & Supervisors to build a cohesive team focused on the efficient movement of product through the DC in a timely manner and cost-effective manner.

Conducts training for all Managers and Department Supervisors to ensure they understand all aspects of their respective areas of responsibility and can effectively train, supervise and develop their associates

Leads continuous improvement projects that are aligned with organizational goals, customer service and employee involvement and development.

Monitors & manages staffing levels to ensure adequate staff for order management will also ensuring budget targets are met.

Works with Operation Manager and Supervisors to set standards for productivity, ensures KPI's and other required reports are completed on a timely basis. Prepares reports for senior management.

Works with IT and the maintenance mechanic to ensure all systems are operating smoothly

Reviews, updates and maintains operational procedures annually or as needed to maintain best practices

In conjunction with the Director, Global Supply Chain, prepares annual Operating and Capital Expense budgets and subsequent re-forecasts

Ensures compliance of all approved vender routing guides to avoid vendor charge backs

Monitors inbound scheduling reports and outbound open delivery reports to ensure that turn times are met

Reviews and provides approval for any large inventory adjustments submitted by the Inventory Supervisor or Operations Manager.

Oversees the annual physical inventory.

Works with corporate transportation on carrier selection and service level concerns.

Writes and administers performance evaluations and counseling statements for Managers and Supervisors.

Manages all necessary performance reviews for staff as directed by Newell Brands.

Reviews and approves all disciplinary actions as needed.

Active member of the Safety and First Responder teams.

Follows all safety procedures and immediately reports safety issues or infractions.

All other tasks as assigned.
EXPERIENCE, SKILLS AND COMPETENCIES :
10+ years previous experience in distribution center management as well as transportation & shipping logistics is required. Experience in apparel industry and in managing DTC and Wholesale preferred.

Bachelor's Degree or equivalent work experience required (Preferred fields: Business Management, Industrial Engineering, Logistics or related field)

In-depth working knowledge of Warehouse Management Systems, SAP EWM or SAP WM preferred

Experience with automated material handling equipment, conveyers and controls.

Strong analytical skills and problem-solving ability

Strong workload planning and organizational skills

Excellent communication skills, both verbal and written

Excellent personal management skills

Demonstrated leadership and team building skills

Proven ability to manage conflict and negotiate positive results

Ability to accurately work under stress with multiple deadlines, interruptions and requests

Demonstrated proficiency in Excel, Word and Outlook

Flexibility in a changing work environment and ability to work overtime shifts as shipping schedules require.
EMPLOYEE CONDUCT:
It is the responsibility of every employee to contribute to a positive work environment through cooperative and professional interactions with co-workers, customers and vendors
PHYSICAL AND MENTAL FUNCTIONING REQUIREMENTS:
This position spends the following amounts of time conducting the various physical activities.
Activity
Over 2/3 of the time
Between 1/3 and 2/3
Under 1/3
Not applicable
Sit
X
Stand
X
Use hands
X
Stoop
X
Reach with hands
X
Hold /work with objects using hand(s)
X
Walk
X
Talk/hear
X
Climb
X
Lift/carry up to 10 pounds
X
Lift/carry up to 20 pounds
X
Lift/carry up to 50 pounds
X
Lift/carry up to 75 pounds
X
Lift/carry up to 100 pounds
X
Work near moving mechanical parts
X
Work near fumes or airborne particles
X
Close vision (20 inches or less)
X
Distance vision (clear vision 10 feet away or more)
X
Color vision (ability to identify and distinguish colors)
X
Analyze data
X
Interpret data
X
Climb Ladders
X
Able to freely access all storage areas
X
Newell Brands (NASDAQ: NWL) is a leading global consumer goods company with a strong portfolio of well-known brands, including Paper Mate, Sharpie, Dymo, EXPO, Parker, Elmers, Coleman, Marmot, Oster, Sunbeam, FoodSaver, Mr. Coffee, Graco, Baby Jogger, NUK, Calphalon, Rubbermaid, Contigo, First Alert, and Yankee Candle. For hundreds of millions of consumers, Newell Brands makes life better every day, where they live, learn, work and play. Newell Brands and its subsidiaries are Equal OpportunityEmployers and comply with applicable employment laws. EOE/M/F/Vet/Disabled are encouraged to apply.
#LI-AK1
Newell Brands is an equal opportunity and affirmative action employer. We provide all employees and applicants for employment with equal employment opportunities without regard to race, color, religion, gender, age, national origin, sexual orientation, gender identity, citizenship, immigration status, marital status, military status, any covered veteran status, disability status, genetic information, caregiving responsibilities or any other basis prohibited by law.
Newell Brands