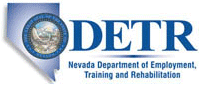 Job Information
Pfizer Inc.

Senior Associate Scientist (Non-PhD)

in

Reno

,

Nevada
All over the world, Pfizer colleagues are working together to positively impact health for everyone, everywhere. Each position at Pfizer touches and contributes to the success of our business and our world. That's why, as one of the global leaders in the biopharmaceutical industry, Pfizer is committed to seeking out inspired new talent who share our core values and mission of making the world a healthier place.

Role Description

Pfizer colleagues have many perspectives, many backgrounds and many strengths. But we share one goal: to make the world a healthier place. Our investment in people is a commitment to strengthen an already remarkable company. Pfizer is a place for people who strive to learn, grow and lead. At Pfizer, we believe in helping people lead healthier lives - from our customers to our colleagues. We offer a wide array of programs and plans that give our colleagues the flexibility and tools they need to get and stay healthy, both physically and financially. These include competitive compensation, generous medical, vacation and retirement benefits as well as a number of additional programs.

Worldwide Research and Development (WRD) at Pfizer combines research and technology units that have deep disease area expertise and cutting-edge science and platforms with an efficient R&D operating model, to discover and develop innovative therapeutic programs in small molecules and biotherapeutics, including vaccines. The Hit Discovery & Optimization (HDO) Group works within the department of Discovery Sciences at Pfizer WRD to deliver high quality hits and leads optimization through innovative, industry-leading Hit Identification (ID), Drug Metabolism and Pharmacokinetic (DMPK), molecular property & pharmacological sciences. The HDO group offers a supportive environment for colleagues, and fosters a culture encouraging openness, innovation and ownership of our science. We aim to provide scientific and growth opportunities for personal development commensurate with a colleague's goals and experience.

An exciting role with great growth potential has been created within HDO. The candidate will serve a critical role within HDO's structural mass spectrometry team. His/her key responsibilities involve conducting deep hit characterization and drug-target complex analysis using native MS with cutting-edge instrumentation, as well as critical problem solving based on combinative use of various structural MS techniques. The candidate is also expected to adapt newly emerged MS technologies for impacting Pfizer portfolios whenever opportunities arise.

Responsibilities

The candidate will learn and deploy native MS and other structural MS methods for the deep characterization of potential binders to different type of pharmacological targets. He or she is also expected to apply cutting-edge MS technologies to solve other critical problems for the project teams. Lab experience of native MS, nanoelectrospray applications, MS characterization of large molecules (proteins, RNAs etc.), and/or liquid chromatography mass spectrometry (LC-MS) are highly preferred. The successful candidate will demonstrate scientific proficiency from the bench, be a fast learner of new skills, be highly motivated to deliver in a rapid-paced, fluid environment. He or she should work effectively under matrix team environment. The successful candidate will be also expected to maintain up to date records as required by Pfizer policy and comply with all safety training and good laboratory practices.

This new hire will:
* Report to the Lab Head
* Interact with multiple interdisciplinary discovery project teams
* The candidate is expected to do routine lab work in MS labs.
* No repetitive heavy lifting would be involved however the ability of moving 1 gallon reagent bottle comfortably is required.

BASIC QUALIFICATIONS:

3+ years of industry experience with a BS in Analytical Chemistry, Chemistry, Biochemistry, Chemical Engineering, or a related field.

Candidate must have 1 year of relevant industry experience in mass spectrometry.

Must be highly motivated, organized, productive, detail- and team- oriented.

Demonstrated scientific knowledge and skills to maintain high level of performance.

Good verbal and written communication skills are essential. A track record of effectively interacting with client groups to present data analysis is required.

The candidate must be able to prioritize his/her own work with minimum direction from supervisor.

The candidate will be required to demonstrate MS leadership by contribution to community of practice, and in mentoring junior colleagues/contractors to develop MS skills.

PREFERRED QUALIFICATIONS:

MS in Analytical Chemistry, Chemistry, Biochemistry, Chemical Engineering, or a related field.

The successful candidate will have a track record of effective delivery and teamwork working in a matrixed environment.

Experience with native MS, nanoelectrospray applications, and other structural MS techniques is highly desirable. Good understanding and hands on experience with LC-HRMS is highly desirable.

Experience with Thermo Orbitrap instrument and related software will be a plus, so does the experience with different protein MS data analysis software.

Experience with troubleshooting of MS instruments will be a plus, so does the experience with automation.

Other Job Details:
Last Date to Apply for Job: November 6, 2020
Eligible for Employee Referral Bonus: YES

#LI-PFE

Sunshine Act
Pfizer reports payments and other transfers of value to health care providers as required by federal and state transparency laws and implementing regulations. These laws and regulations require Pfizer to provide government agencies with information such as a health care provider's name, address and the type of payments or other value received, generally for public disclosure. Subject to further legal review and statutory or regulatory clarification, which Pfizer intends to pursue, reimbursement of recruiting expenses for licensed physicians may constitute a reportable transfer of value under the federal transparency law commonly known as the Sunshine Act. Therefore, if you are a licensed physician who incurs recruiting expenses as a result of interviewing with Pfizer that we pay or reimburse, your name, address and the amount of payments made currently will be reported to the government. If you have questions regarding this matter, please do not hesitate to contact your Talent Acquisition representative.

Research and Development

EEO & Employment Eligibility:

Pfizer is committed to equal opportunity in the terms and conditions of employment for all employees and job applicants without regard to race, color, religion, sex, sexual orientation, age, gender identity or gender expression, national origin, disability or veteran status. Pfizer also complies with all applicable national, state and local laws governing nondiscrimination in employment as well as work authorization and employment eligibility verification requirements of the Immigration and Nationality Act and IRCA. Pfizer is an E-Verify employer.