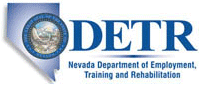 Job Information
Hamilton Company

RMA (Return Material Authorizations) Coordinator

in

Reno

,

Nevada
RMA (Return Material Authorizations) Coordinator
Jobs

Login

04-Aug-2020 to 03-Oct-2020 (MST)

Reno, NV, USA

Full Time
Email Me Similar Jobs Email Me This Job
Hamilton Company is a worldwide leader in the design and manufacture of manual, semi-automated and robotic products for precision fluid measuring. We specialize in the development, manufacturing and customization of precision measurement devices, automated liquid handling stations, and sample management systems. For more than 60 years, Hamilton has been satisfying customer needs by combining quality materials with skilled workmanship, ensuring the highest level of performance of every precision fluid measuring device we manufacture.
Performs all general office duties coordinating Return Material Authorization (RMA) with Hamilton Customers, providing a high level of customer service through communication with customers via e-mail, fax, mail, telephone, etc.
Essential Job Functions:
Responsible for processing, monitoring and expediting Return Material Authorizations (Warranty and Non-Warranty) including credits, invoicing, new accounts, orders, quotes, etc.

Take the lead in monitoring the RMA process from start to finish in turning the RMA around in a timely manner, and respond to customers within a five day time period with solution or repaired product return.

RMA entry and documentation into Master Control.

Technical support to troubleshoot inquiries, and solve failures and avoid an RMA.

Coordinate communication between customers, customer service, service personnel, and internal departments.

Customer Service back-up support including product availability request, special made product request, special shipping method request, handling phone calls, etc.

General office duties including organization, filing, mailing, copying, fax, email, scanning, etc.
Education and Experience
High School Diploma or equivalent.

Previous Return Materials and/or Customer Service experience in an order processing environment/inventory control environment a plus.

Excellent organization, verbal and written communication skills, able to follow directions, problem solving, and decision making.

Ability to multi-task in a fast paced environment and perform efficiently under pressure.

Ability to work harmoniously within the department as well as interfacing with all other departments.
Additional Information
Diverse portfolio of exciting and innovative design projects

Tremendous opportunities for professional growth

Commitment to sustainable design

Competitive Compensation

Excellent Benefit Package includes medical, dental, vision insurance, paid vacation time, paid sick time, disability insurance, 401k, tuition reimbursement and much more

Solid Stable Company

Drug free workplace
Learn more about us at: www.hamiltoncompany.com
It is the policy of this organization to provide equal employment opportunities to all qualified applicants without regard to race, creed, color, national origin, sex, age 40 and over, disability, marital status, sexual orientation, gender identity, genetic information, citizenship status, religious preference, or veteran status in all phases of the employment process and in compliance with applicable federal, state, and local laws and regulations.