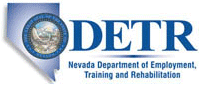 Job Information
Grand Sierra Resort and Casino

Receiving/Clerk I

in

Reno

,

Nevada
##
*ESSENTIAL DUTIES AND RESPONSIBILITIES * _ include the following. Other duties may be assigned._
Build orders for hotel outlets by retrieving and placing items listed on requisition on a cart or pallet. Physically deliver product to ordering department and obtain proper signatures.

Check to ensure items are in good condition, and proper amount is issued. Physically count product and check invoice for correct amount and proper description.

Retrieve delivered items from dock and put in the proper storage area. Drive to different locations to pick-up supplies for hotel.

Clean warehouse and dock areas as needed.

Make constant contact with both internal and external customers to provide optimal guest service

Comply with hotel rules and regulations for the safe and efficient operation of Hotel facilities
QUALIFICATIONS
To perform this job successfully, an individual must have a track record of performing each essential responsibility satisfactorily. Must be able to listen and respond to guest inquiries in a positive and professional manner. Previous warehouse/delivery experience preferred.
MATHEMATICAL SKILLS
Ability to accurately add, subtract, multiply, and divide in all units of measure and calculate figures and amounts.
OTHER QUALIFICATIONS
Must be a minimum of 18 years of age. Flexible to work all shifts including holidays, nights, and weekend hours as business needs dictate. Attend and participate in meetings in order to be informed of new rules, regulations and procedures and to discuss scheduling and/or other concerns of the Hotel and/or department. In addition to performance of essential functions, this position may be required to perform a combination of functions to be determined based upon the particular needs of the Hotel.
Department: GSR - Purchasing
Company: Grand Sierra Resort and Casino
Age Requirement: Must be 21 years or Over
# of openings: 4