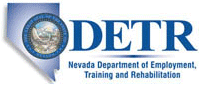 Job Information
Hamilton Company

Receiving & Warehouse Person

in

Reno

,

Nevada
Receiving & Warehouse Person
Jobs

Login

17-Sep-2020 to 16-Nov-2020 (MST)

Reno, NV, USA

Hourly

Full Time
Email Me Similar Jobs Email Me This Job
Receiving & Warehouse Person
Business Entity: Hamilton Company
Location: Reno, NV
Job Description
Hamilton Company is looking for a Receiving & Warehouse Person who falls under the immediate supervision of the Warehouse Manager. The Receiving & Warehouse Person will be responsible for general shipping and receiving tasks such as receiving, unpacking, checking, labeling and storing merchandise or materials. This role will also fill requisitions and orders. The Receiving & Warehouse Person may operate a forklift or pallet jack (manual or electric) and will be required to pull orders accurately and quickly. This role will be required to be familiar with standard concepts, practices and procedures within all aspects of the department.
Other responsibilities may include:
Operate various warehouse equipment, i.e. pallet rider, pallet jack

Pull orders accurately and quickly

Review daily reports to control correct part movements

Provide required parts to shipping for Sales Order requirements

Kit work orders as scheduled by Production Control

Verify entries on the Material Move Sheet to insure correctness of entries

Assist the leadperson in the investigation of inventory discrepancies and correct accordingly

Maintain a neat and organized warehouse utilizing space efficiently

All other duties as assigned
Qualifications
Knowledge of stocking products with FIFO

Knowledge of "Best Practice" method necessary

Familiar with Windows based operating systems

Familiar with Warehouse management systems

Experience using UPS, FedEx and DHL shipping systems

Experience packing product for shipping (cartons and pallets)

Stock room, order pulling (both automated and manual methods) experience

Experience in cycle counting methods regarding inventory control

Strong organization skills needed to maintain accurate records

Strong problem solving skills

Ability to handle multiple tasks and priorities in a fast paced environment

Team player maintaining a professional and respectful attitude with both management and co-workers

Excellent interpersonal skills

Excellent oral and written communication skills

Ability to meet short deadlines

Able to lift and bend repeatedly

Able to lift up to 40lbs repeatedly

Able to stand for long periods of time
Education and Experience
Must have High School diploma or GED

Prior warehouse and inventory control experience necessary

Current certification for stand up pallet rider, stand up high-reach forklift, and pallet jack

Technical Certificate and/or LEAP or CTE Program Completion Preferred
Company Description
Hamilton Company is a worldwide leader in the design and manufacture of manual, semi-automated and robotic products for precision fluid measuring. We specialize in the development, manufacturing and customization of precision measurement devices, automated liquid handling stations, and sample management systems. For more than 60 years, Hamilton has been satisfying customer needs by combining quality materials with skilled workmanship, ensuring the highest level of performance of every precision fluid measuring device we manufacture.
Additional Information
Diverse portfolio of exciting and innovative design projects

Tremendous opportunities for professional growth

Commitment to sustainable design

Competitive Compensation

Excellent Benefit Package includes medical, dental, vision insurance, paid time off, disability insurance, 401k, tuition reimbursement and much more

Solid Stable Company

Drug free workplace
Learn more about us at: www.hamiltoncompany.com
It is the policy of this organization to provide equal employment opportunities to all qualified applicants without regard to race, creed, color, national origin, sex, age 40 and over, disability, marital status, sexual orientation, gender identity, genetic information, citizenship status, religious preference, or veteran status in all phases of the employment process and in compliance with applicable federal, state, and local laws and regulations.