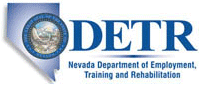 Job Information
City of Reno, NV

Public Works Assistant

in

Reno

,

Nevada
Public Works Assistant
Print
Subscribe
Class Title
Public Works Assistant
Class Code
9993
Salary
$15.00 Hourly
Classification Description Summary
City of Reno – Job Posting
Public Works-Reno/Stead Water Reclamation Facility
Laboratory Technician
Reno/Stead Water Reclamation Facility Lab Technician (Temporary)
This position is exempt from the Civil Service System as a temporary assignment.
THIS POSITION IS LIMITED TO A MAXIMUM 17.5 HOURS PER WEEK NOT TO EXCEED 233 HOURS PER QUARTER - TEMPORARY APPOINTMENT (temporary position without benefits).
The Public Works Department is looking for a qualified individual to fill this temporary position as a Laboratory Technician.
Essential Functions
Working location is at the Reno/Stead Water Reclamation Facility at 4250 Norton Drive. The position is responsible for performing routine wastewater analysis for process control as directed by the Senior Operator. Tests to be performed include:
Alkalinity
pH
Ammonia
NO2
NO3
TSS
Chlorine (total/free)
COD (Chemical Oxygen Demand)
BOD (Biochemical Oxygen Demand 5day test)
Total Coliform
Fecal Coliform
Suspended and total solids, volatile solids
Sludge Volume Index
Flow Measurement at flume
Other essential functions are:
• Performing solids wasting calculations, data entry, keeping the lab clean, and assisting with identifying needed supplies.
• Following procedures regarding cleaning, equipment use, maintenance, calibration, and safe handling of chemicals.
• Collecting samples and conducting the process control testing necessary to control and monitor treatment facility processes and operation
• Performing in-plant operational control tests and process calculations, using various analytical instruments and mathematical calculations.
• Recording in-plant test results, various meter readings, gauge reading, flow quantities and other technical data.
Minimum Qualifications
Completion of a High School Diploma or equivalent supplemented by specialized training/education in wastewater or sewage treatment plant operations or a related field.
• Experience with chemical analyses/analytical chemistry in a commercial contract laboratory, university laboratory, or in an industrial/manufacturing environment.
• Experience with sampling and preservation techniques for wastewater analyses.
• Experience performing manual grab and composite sampling and automatic sampling.
• Experience with Microsoft Office (particularly Excel).
• Strong analytical and computational abilities.
• Demonstrates initiative and conducts work with minimal supervision.
• Able to work in a team environment and independently.
• Demonstrates excellent communications skills, both verbal and in technical writing.
Wear steel toe safety shoes, safety glasses, gloves and other Personal Protective Equipment as needed.
Work with and around wastewater and processes associated with wastewater reclamation.
The employee will work indoors in a laboratory environment and may be exposed to dangerous chemicals and/or fumes. The employee will also work outdoors (primarily to collect samples) and may be exposed to extremes of weather or dangerous chemicals/fumes. City will provide all necessary safety equipment to perform job duties.
Wastewater treatment plant and field environment; exposure to noise, dust, grease, fumes, gases, potentially hazardous chemicals, electrical energy, and inclement weather conditions; work around water or wastewater; work on slippery surfaces; regularly work near moving mechanical parts; and work around moderately loud noise levels.
Primary functions require sufficient physical ability and mobility to work in a wastewater treatment plant and field environment; walk, stand, and sit for prolonged periods of time; frequently stoop, bend, kneel, crouch, crawl, climb, reach, and twist; push, pull, lift, and/or carry moderate to heavy amounts of weights; operate assigned equipment and vehicles; ability to verbally communicate to exchange information.
Supplemental Information
HOW TO APPLY
Applicants must apply online by visiting the City's website www.reno.gov/jobs. You may also attach your resume to your online application prior to submitting your application. Resumes will not be accepted in lieu of completing the online application.
Successful candidates will be required to submit to and pass a background check.
NOTE: The deadline to submit your application online is Tuesday, September 13, 2016 by 5:00 p.m. PDT.
Questions about the information on this announcement and updates to application information should be directed to Andrena Arreygue at (775) 334-1249.
No Benefits Offered for this position
Subscribe
Please verify your email address Verify Email