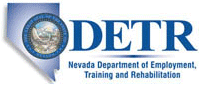 Job Information
Hamilton Company

Project Manager - OEM

in

Reno

,

Nevada
Project Manager - OEM
Jobs

Login

04-Aug-2020 to 03-Oct-2020 (MST)

Reno, NV, USA

Salary

Full Time
Email Me Similar Jobs Email Me This Job
Company Description:
Hamilton Company is a global enterprise headquartered in Reno, Nevada with manufacturing facilities in Reno, Boston and Bonaduz, Switzerland. Branch sales offices are located in France, Germany, and the United Kingdom.
We are the worldwide leader in the design and manufacture of manual, semi-automated and robotic products for precision fluid measuring. For over 56 years, Hamilton has been satisfying customer needs by combining quality materials with skilled workmanship, ensuring the highest level of performance of every precision fluid measuring device we manufacture.
Responsible for supporting and promoting Hamilton Company OEM/IVD robotic liquid handling instrument sales to key OEM/IVD clients. Responsibilities include but not limited to: managing new and on-going OEM projects, coordinating cross-function teams to ensure tasks are completed and presented to key accounts. Must be experienced working with large accounts, have strong communications skills and consider organization and attention to detail a strength.
ESSENTIAL JOB FUNCTIONS:
Lead contracted OEM/IVD projects for key accounts with Commercial, Applications, Engineering and Manufacturing teams.

Coordinate cross functional team members with development and verification activities of hardware and software aspects of the liquid handling system in order to meet customer requirements.

Manage and coordinate customer expectations with regards to project execution, including communication of timelines.

Manage project risks and communications internally and externally.

Work with Engineering and Manufacturing functions to support the development of the product functionality specifically needed for the OEM clients.

Support and help coordinate OEM product launch and continued support of OEM clients including presenting reports and documentation to customer.

Coordinate company resources to help resolve product issues with OEM /IVD clients including product and spare part availability.

Coordinate life cycle/change management with regards to specification changes as well as quality and regulatory actions.

Understand the IVD market applications and automation needs along with the key accounts.

Cultivate long-term relationships with large account management programs and encourage introduction to new OEM/IVD sales opportunities with existing customers.

Sales support of the Hamilton Robotics products to key accounts.

Attend and participates in trade shows, regional seminars, and other company functions as required.

Follow up on post sale issues and make sure various company functions respond to customer needs.

Assist in the definition and development of new products for the OEM/IVD market.
EDUCATION AND EXPERIENCE:
Must have a Bachelor's degree, preferably in the life sciences or engineering.

Must have 2 plus years relevant sales, marketing and/or planning/product/project experience.

Understanding of automated liquid handling needs and solutions in the clinical environment a plus.

Must have good planning skills and organizational skills.
ADDITIONAL INFORMATION:
Diverse portfolio of exciting and innovative design projects

Tremendous opportunities for professional growth and advancement

Commitment to sustainable design

Competitive Compensation

Excellent Benefit Package (medical, dental, vision insurance, paid vacation time, paid sick time, disability insurance, 401k, tuition reimbursement and much more)

Solid Stable Company

Drug free workplace.
Learn more about us @: www.hamiltoncompany.com
It is the policy of this organization to provide equal employment opportunities to all qualified applicants without regard to race, creed, color, national origin, sex, age 40 and over, disability, marital status, sexual orientation, gender identity, genetic information, citizenship status, religious preference, or veteran status in all phases of the employment process and in compliance with applicable federal, state, and local laws and regulations.