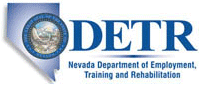 Job Information
Chewy

Program Manager - FC Design

in

Reno

,

Nevada
Our Opportunity:
Chewy is hiring\u0026amp;nbsp;a\u0026amp;nbsp;Program Manager of FC Design to support our North American fulfillment center network.\u0026amp;nbsp; If you are excited about being part of a team that uses big data to drive step function improvement and revolutionize e-commerce fulfillment then this opportunity is for you. Chewy is proud to offer competitive benefits, Leadership Development Programs, Rapid career growth potential, and Employee incentives.\u0026amp;nbsp;\u0026amp;nbsp;
What you\u0026#39;ll do:\u0026amp;nbsp;
Design, build, improve, and innovate order fulfillment infrastructure throughout the supply chain network.

Manage, design, and implement medium scope integrated automation projects with system elements such as high speed sortation, multiple conveyors, package lines and/or robotic work cells.

Analyze business \u0026amp;amp; operations requirements to generate supply chain automation concepts, develop and present multiple solution options.

Lead system commissioning and predefined testing activities, including administering the plan, interpreting statuses, and reporting results.

Proven technical leadership for large-scale industrial engineering projects.

Demonstrated design and/or implementation with integrated automation solutions, such as complex material handling systems, high speed packaging lines, and manufacturing lines.

Identify the materials to be handled and determine the throughput and storage requirements.

Model flow of materials to be handled and determine the throughput and storage requirements.

Evaluate issues and propose actionable resolutions to design problems.

Identify and communicate needs for design improvements.

Specify storage solutions based on cubic space need, product velocity and cycle time goals.

Identify \u0026amp;amp; evaluate supply chain automation \u0026amp;amp; robotics technologies and solution providers.

Create process requirement and efficient material flows for the supply chain facility layout.

Prepare RFPs (Request for Proposal), respond to questions, lead reviews, and compare/ tabulate bids and make vendor recommendations based on technical qualifications.

Collaborate effectively across all internal and external stakeholders including vendors, internal engineering team, operations and facility teams.

Lead and coordinate design and execution efforts between internal teams and outside vendors including equipment specifications, material flow, process design, and site layout.

Coordinate with local site management to ensure proper operator training, procedural compliance, maintenance and safety practices are followed for new and existing equipment.

Thoroughly document/investigate change requests and provide recommendations.

General knowledge of Distribution \u0026amp;amp; Fulfillment operations with understanding of day to day workings and strategic Network planning.

Develop cross-functional knowledge of Start-Up team systems, processes, procedures, and tools.
What you\u0026#39;ll need:
Bachelor's degree in industrial engineering, mechanical engineering or related discipline required.\u0026amp;nbsp; Master's degree preferred.

Minimum of 5 years of experience in fulfillment center layout/design with a proven expert level of proficiency in AutoCAD.

Minimum of 5 years of experience leading large scale cross functional projects.

Minimum of 2 years of systems integration experience.

A proven track record of converting simulation model output into real world solutions.

Requires good quantitative and analytical skills; this role caters to someone that loves to solve difficult and complex problems.

Experienced in MS Office applications, is required

Ability to work in both a team environment or independently, and comfortable handling some ambiguity.

Able to handle a fast-paced, changing environment workplace

Able to meet tight deadlines while supporting various projects

Able to communicate clearly and boil down complex topics into clear problem definitions with data-driven recommendations that drive company-wide decisions.\u0026amp;nbsp; This role should be able to easily communicate to a variety of decision makers at all levels from our associates working on projects and executing product moves up to VPs deciding on large scale projects, investments, and building designs.
\u0026amp;nbsp;
If you have a disability under the Americans with Disabilities Act or similar law, or you require a religious accommodation, and you wish to discuss potential accommodations related to applying for employment at our company, please contact HR@Chewy.com.
\u0026amp;nbsp;
To access Chewy's Privacy Policy, which contains information regarding information collected from job applicants and how we use it, please click here: Chewy Privacy Policy.