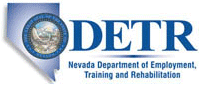 Job Information
Hamilton Company

Production Lead - grave shift

in

Reno

,

Nevada
Production Lead - grave shift
Jobs

Login

29-Jan-2021 to 30-Mar-2021 (MST)

Reno, NV, USA

Full Time

Email Me Similar Jobs Email Me This Job
Production Lead
Business Entity: Hamilton Company
Location: Reno, NV
Job Description
Hamilton Company is looking for a Production Lead. Under the direct supervision of the Production Supervisor, they will assist in all aspects of department operations.
Other responsibilities may include:
Job Assignments to individual employees based on production schedules.

Workstation manning and shifting of labor to assure adherence to production schedules and cost control.

Assurance that jobs are running in accordance with manufacturing standards.

Adherence to product quality standards as set by Manufacturing and Quality Control.

Compliance with procedures concerning material control, product serialization and stock transfers.

Training of personnel.

Provides equitable treatment to all employees within the department.

Supervises employees in the absence of department supervisor.

Awareness of working conditions; equipment and practices pertaining to safety. Takes corrective action when needed.

Provides all other duties as assigned.

Interface effectively with all support groups
This position is open for the Graveyard shift. Graveyard shift hours are 11:00 pm to 7:30 am.
Qualifications
Additional expertise within the disciplinary field may be required

Must possess excellent verbal and written communication skills as required to interface with other departments and company personnel in a service function

Pronounced abilities in understanding and application of engineering sciences such as mathematics, physics, etc.

Position requires exerting up to 50 pounds of force occasionally and/or a negligible amount of force frequently or constantly to lift, carry, push, pull or otherwise move objects

Sedentary work involves sitting most of the time
Education and Experience
Must have High School diploma or GED

Additional schooling (AA, certification or technical school) preferred

3+ years of Experience in the fields of: Automation Operations, Maintenance, Quality, Electronics, Molding, Process Technician

Technical Certificate and/or LEAP or CTE Program Completion Preferred
Company Description
Hamilton Company is a worldwide leader in the design and manufacture of manual, semi-automated and robotic products for precision fluid measuring. We specialize in the development, manufacturing and customization of precision measurement devices, automated liquid handling stations, and sample management systems. For more than 60 years, Hamilton has been satisfying customer needs by combining quality materials with skilled workmanship, ensuring the highest level of performance of every precision fluid measuring device we manufacture.
Additional Information
Diverse portfolio of exciting and innovative design projects

Tremendous opportunities for professional growth

Commitment to sustainable design

Competitive Compensation

Excellent Benefit Package includes medical, dental, vision insurance, paid vacation time, paid sick time, disability insurance, 401k, tuition reimbursement and much more

Solid Stable Company

Drug free workplace
Learn more about us at: www.hamiltoncompany.com
It is the policy of this organization to provide equal employment opportunities to all qualified applicants without regard to race, creed, color, national origin, sex, age 40 and over, disability, marital status, sexual orientation, gender identity, genetic information, citizenship status, religious preference, or veteran status in all phases of the employment process and in compliance with applicable federal, state, and local laws and regulations.