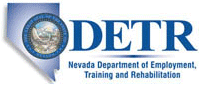 Job Information
Hamilton Company

Product Support Specialist - Process Analytics

in

Reno

,

Nevada
Product Support Specialist - Process Analytics
Jobs

Login

11-Jan-2021 to 12-Mar-2021 (MST)

Reno, NV, USA

Salary

Full Time

Email Me Similar Jobs Email Me This Job
Company Description
Hamilton Company is a global enterprise headquartered in Reno, Nevada with manufacturing facilities in Reno, Boston and Bonaduz, Switzerland. Branch sales offices are located in France, Germany, and the United Kingdom. We are the worldwide leader in the design and manufacture of manual, semi-automated and robotic products for precision fluid measuring. For over 56 years, Hamilton has been satisfying customer needs by combining quality materials with skilled workmanship, ensuring the highest level of performance of every precision fluid measuring device we manufacture.
The Product Support specialist is responsible for the day-to-day support of Hamilton's Process Analytics product line. The goal is a quick resolution of customer complaints and the ability to suggest improvements to eliminate those types of complaints through product improvement suggestions. Help the sales team proactively generate sales through rapid resolution of field issues and the dissemination of product focused technical information to the team.
Responsibilities include:
Technical Support - troubleshoot Process Sensor questions submitted via the website or phone.

Provide consistent answers across territories.

Identify systematic product issues or opportunities for product improvement and communicate them to BZ product management.

Introduce sales team to customer for future follow-up.

Capture customer interaction with CRM and Service Now tools.

Support sales team with pricing for custom products (APE) and custom cables.

Available to travel for field service training, IQOQ or validation of sensors.

Handle returns, root cause investigation and working with BZ on returns / repairs.

Field communication of technical issues.

Basic, advanced, and hands-on training for new hires as well as during sales meetings.

Assist in the development of application notes, datasheets, technical notes, and white papers.

Attend selected tradeshows as needed.

Update and edit current catalogs and literature (maintain a list of errors or changes to be implemented prior to the next printing).

Work closely with Bonaduz, Switzerland Tech Support team to provide feedback on product issues.

Propose new product ideas to the Market Segment Managers based on technical support calls.

All other duties as assigned.
Education and Experience:
Bachelor's degree in Chemistry, Biochemistry, or related science field.

Knowledge of process sensor measurements, basic electrical experience, and understanding of chemistry.

Experience with pH, Dissolved Oxygen, Conductivity, ORP, or Permittivity is a plus.

Prefer 1 plus years of hands-on experience with industrial automation, instrumentation, or sensors.

Must have good verbal and written communication skills as required to interface with other departments and company personnel in a training function.

Able to lift approximately 30 pounds.
Additional Information:
Diverse portfolio of exciting and innovative design projects

Tremendous opportunities for professional growth and advancement

Commitment to sustainable design

Competitive Compensation

Excellent Benefit Package (medical, dental, vision insurance, paid vacation time, paid sick time, disability insurance, 401k, tuition reimbursement and much more)

Solid Stable Company

Drug free workplace.
Learn more about us @: www.hamiltoncompany.com
It is the policy of this organization to provide equal employment opportunities to all qualified applicants without regard to race, creed, color, national origin, sex, age 40 and over, disability, marital status, sexual orientation, gender identity, genetic information, citizenship status, religious preference, or veteran status in all phases of the employment process and in compliance with applicable federal, state, and local laws and regulations.