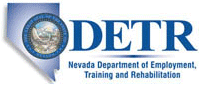 Job Information
Oracle

Principal Sales Enablement Advisor – NetSuite Direct Sales

in

Reno

,

Nevada
Responsible for delivering training on Oracle methodologies or product/solutions to sales and sales consulting personnel. Ensures successful delivery of training engagements with a high level of satisfaction. Provides sales or Oracle domain expertise in one or more skills or solution areas. Work with Sales, Product Marketing, Product Development and other counterparts to facilitate training content development and delivery. Become the knowledge expert on areas of delivery.
Facilitate meeting or exceeding customer satisfaction targets by delivering quality training in classroom environments and or over the Web. Maintain deep knowledge and skill level while demonstrating expertise for all designated topics, plus additional, complementary topics and/or best practices. Articulate at a granular level a respective concept or solution*s vision, capabilities, business value during offerings to both sales and sales consulting audiences. Consult/work with Subject Matter Experts, Sales Performance Designers, etc., in order to deliver the material in an effective and engaging way. Provide analysis and feedback on training events to program teams or management regarding training results. Meet or exceed utilization expectations. Successfully manage the training environment while reporting and resolving issues. Act as subject-matter expert when called upon for curriculum development. Provide mentoring, certification of other instructors and related leadership tasks.
Leading contributor individually and as a team member, providing direction and mentoring to others. Work is non-routine and very complex, involving the application of advanced technical/business skills in area of specialization. Recognized as a subject-matter expert within Oracle. Excellent presentation, communication and writing skills. Ability to multi-task and superior time-management skills. Ability to handle diverse groups of employees, including an international audience. Ability to establish credibility and create confidence quickly and easily. Excellent organization and prioritization skills with a strong attention to detail and ability to meet deadlines. Maintain high student satisfaction scores on post-class surveys. Instructor certification in 3 or more different Oracle products/skill courses. Teaches in special situations such as custom courses for specific audiences (Oracle Direct versus Global Business Unit versus Alliances & Channels. Possesses broad industry knowledge. Business travel of up to 75 percent annually may be expected of this position. Typically at least 8 years of experience with 7 years of sales or sales consulting experience, 4 years of experience teaching at Oracle or another company. Bachelors degree or equivalent experience.
Oracle is an Affirmative Action-Equal Employment Opportunity Employer. All qualified applicants will receive consideration for employment without regard to race, color, religion, sex, national origin, sexual orientation, gender identity, disability, protected veterans status, age, or any other characteristic protected by law.
NOTE: This position can be based in most major US cities – with a preference for Austin, Denver or Chicago.
Overview:
Oracle NetSuite is seeking a Principal Sales Enablement Advisor. This position is part of the Global Sales Productivity (GSP) team supporting the Sales organization within the NetSuite Global Business Unit. The GSP is an international team focused on onboarding and ongoing training of Sales Representatives. The role is specifically focused on the NetSuite Direct Sales Organization aligned with industry vertical focused Sales teams.
Responsibilities include:
Leading onboarding training for new hire Sales employees

Managing programs and their content creation process from start to finish

Learning, building and revising training content

Building strong relationships across internal executives and /or stakeholders

Delivering live in-person and virtual training

Building and maintaining relationships with Value Added Teams

Coaching and providing feedback

Learn and maintain functional knowledge of key tools and processes used by Sales and the GSP
Preferred Qualifications include:
6 years of related sales and/or training experience inCloud software

Strong presentation skills

Experience using and delivering defined sales methodology training

Project management skills

Familiarity with Learning Management Systems (LMS) tools and virtual meeting technology

Experience with various prospecting and social selling tools

Proficient with Microsoft Office Suite of products (mainly Outlook, Word, Excel, PowerPoint)

Ability to travel on a modest to moderate basis, as appropriate
/*At Oracle, we don't just value differences—we celebrate them. We're committed to creating a workplace where all kinds of people work together. We believe innovation starts with diversity and inclusion. */https://www.oracle.com/corporate/careers/culture/diversity.html
Job: *Training
Organization: *Oracle
Title: *Principal Sales Enablement Advisor – NetSuite Direct Sales *
Location: United States
Requisition ID: 20000R71
Oracle