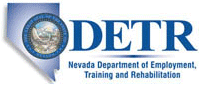 Job Information
FirstService Residential

Pool Monitor/ Concierge

in

Reno

,

Nevada
Job Summary
To provide owners with a superior level of service when visiting the facility through an increased level of understanding and knowledge regarding the Association and clubhouse offerings. Ensures proper check‐in of residents and their guests into the system as well as program registration.
Responsibilities
The job duties listed are typical examples of the work performed by positions in this job classification. Not all duties assigned to every position are included, nor is it expected that all positions will be assigned every duty.
Greets residents and guests as they enter the facility with the highest level of customer service.
Checks in residents & charges any applicable fees for usage and/or programming through the POS system.
Assists visitors by answering any questions they may have or guiding them in the right direction for assistance as needed.
Provides New Residents with the necessary paperwork and information on being a resident in the community and gaining access to the facility.
Assists residents in providing account information for assessments and documents related to the Association, including, but not limited to, updating & providing account information in FirstService Connect and IBS.
Ensures the facility, specifically the front desk, great room and kitchen area, or golf hut, is maintained to the highest appearance and standards.
Answers the main line of the Club's phone system; takes messages as needed; directs calls to correct staff.
Assists residents in making online reservations for programs and completing the payment process as necessary.
Sells applicable inventory items whether food and beverage or merchandise supplies.
Completes assigned checklist items to ensure the Club is properly opened and closed each day.
Sorts and distributes incoming mail and deliveries as appropriate.
Ensures that the complimentary supplies for those visiting the Club are always stocked and made.
Required to attend any mandatory trainings and/or meetings scheduled.
Performs other duties as assigned.
Requirements & Skills
To perform this job successfully, an individual must be able to perform each essential duty satisfactorily. The requirements listed below are representative of the knowledge, skill and/or ability required.
Must have experience in customer service and working with POS systems.
Strong communication, customer service and inter‐personal skills
Responsible for maintaining Company, Resident and Staff confidentiality.
Telephone Etiquette; POS Procedures; Resident Database Resources
Knowledge in the use of various office equipment required
Adhere to required deadlines
Complete company training as assigned
Be punctual to work and meetings and track time as required by company standards
Excellent attendance mandatory
Maintain an organized workspace according to company procedures
Exhibit professionalism, professional attire and demeanor at all times
Adhere to the company's Standards of Operation
Attend all mandatory company functions
Maintain reliable transportation
Demonstrates effective communication skills consisting of oral, written and listening skills
Demonstrates excellent problem‐solving abilities
Ability to draft correspondence and respond to inquiries and client concerns effectively and independently
Must be proficient with computer programs needed for specific position including Microsoft Outlook, Word, Excel, and PowerPoint
Demonstrates organizational skills and ability to independently prioritize daily workload
High School Diploma or equivalent required. College degree preferred. CPR/AED Certifications required.
Equal Opportunity Employer Minorities/Women/Protected Veterans/Disabled