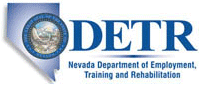 Job Information
Merck

Payer Account Executive - Northern California and Nevada

in

Reno

,

Nevada
Job Description
Our Sales team support our customers by providing clinical information about products, educational information, clinical training programs and resources. We support healthcare providers and healthcare systems meet the goals of the patients in their communities.
Our company in the United States and Canada, is a global health care leader with a diversified portfolio of prescription medicines, vaccines and animal health products. Today, we are building a new kind of healthcare company – one that is ready to help create a healthier future for all of us.
Our ability to excel depends on the integrity, knowledge, imagination, skill, diversity and teamwork of an individual like you. To this end, we strive to create an environment of mutual respect, encouragement and teamwork. As part of our global team, you'll have the opportunity to collaborate with talented and dedicated colleagues while developing and expanding your career.
Primary Activities & Responsibilities
The Account Executive leads the development and implementation of long-term Customer Account Plans for payers in Northern California and Nevada.

Responsible for P&L (revenue/expenses) for the Payer business.

The AE collaborates with the customer team to identify and pursue areas of mutual opportunity (Payers and HCP's) based on better health outcomes for patients.

Negotiates contract terms and conditions with the customer where appropriate.

Identifies National Account opportunities with indirect payer accounts.
Customer Account Planning and Management
Accountable for payer customer/portfolio P&L (revenue and expenses); works with other stakeholders (Customer Manager, Directors, Planners) to provide input on resource allocation decisions across customer targets within the larger geography.

Serves as the primary interface and owner for the customer (payer) account and is responsible for the overall (payer) customer experience.

Establishes relationships and maintains a pervasive communication network with the (payer) customer at many levels, including corporate personnel, medical directors in charge of provider networks, quality directors, pharmacy directors, financial directors, COO, CEO.

Conducts business strategy discussions and performance reviews with key customers on a regular basis (plays a significant role in ensuring that the Director of Commercial Operations, Customer Team Leader(s), and understand the (payer) customer's business strategy and support it at the local HCP level)

Proactively meet with (payer) customers to solicit feedback and adjust plans on a regular basis

Develop Customer Account plans aligned with Managed Care and brand strategies over a 3 to 5-year time horizon. Solicits input from Director of Commercial Operations, Customer Team Leader(s), and other relevant stakeholders to develop the long-term customer plan. Assesses competitor position as part of account plan development.

Identifies, understands and can articulate the key drivers affecting the customers' business including the customer's long-term plan and objectives.

Utilizes customer account strategy to define the objectives of the customer relationship

Identifies potential customer issues and needs (clinical, financial, business)

Collaborates with the customer to identify and pursue areas of mutual opportunity, focused on better health outcomes for patients

Develop innovative contracting to support better health outcomes

Identifies payer customer needs and, together with the Solutions Consultant and Solutions Manager, develops appropriate/relevant offerings and solutions (resources, programs, and services) to address customer needs and maximize value for the customer and our company.

Leverages programs and services designed to improve treatment and better outcomes for patients

Understand the types of resources, programs and services available in order to customize solutions that meet the customer needs.

Pulls-through solutions

Represents the voice of the customer and advocates on behalf of the customer in securing internal our company support for development and timely delivery of solutions.

Coordinates and manages the communication process between customers and identified internal or external expert(s) and ensures customer needs are accurately identified and addressed

Proactively identifies the internal and external experts needed to communicate complex clinical and scientific information to customers

Based on customer needs, provide appropriate clinical support and knowledge related to our company products.

Communicates our company activities that would be relevant to the Customer including promotional positioning (support of appropriate utilization) and/or provider quality and outcomes-based activities.

Provides feedback to and gains feedback from, the Solutions Consultant to ensure solution meets customer need.
Business Operations
Interface with Contract Management and serve as the primary negotiator with the customer for product price discounts

Develops negotiation strategy in collaboration with Financial-Contracting Manager/Director

Develops innovative contracting to support better health outcomes

Communicates actively with Customer Team Leader and customer team members regarding customer priorities, issues, and initiatives

Coordinates with Customer Team Leader counterparts on a very frequent basis to ensure understanding of the customer's business issues and appropriately leverage opportunities to improve alignment between the HCP and Payer customers (identify issues, opportunities and interdependencies between Payers and Providers)

Understands of the interplay of key MC customers and regional stakeholders (provider networks, state and local government, clients (employer and member)) to establish relationships with influencers that will impact the customer relationship and maximize customer value
Education Minimum Requirements:
Required: BA/BS

Preferred: MBA or equivalent
Required Experience and Skills:
Minimum (3) years of Account Management experience in an account executive/leader role (e.g. Payer, Institutional, Integrated Delivery segments) or a minimum (5) years of combined Managed Care-related experience at the Associate Director/Director level (e.g. Customer Team Leader, Managed Care Marketing, Solutions, Planning)

Demonstrated Business Acumen (understanding broad business implications through experience working in Marketing, Sales and/or Managed Care business)
Preferred Experience and Skills :
Strategic and Tactical Planning skills

Consultative Selling skills with clinical and scientific knowledge

20-40% Overnight Travel

Highly preferred for applicants to live within territory.

Territory includes San Francisco, Sacramento, Reno and Laz Vegas.
Our Human Health Division maintains a "patient first, profits later" ideology. The organization is comprised of sales, marketing, market access, digital analytics and commercial professionals who are passionate about their role in bringing our medicines to our customers worldwide.
Who we are …
We are known as Merck & Co., Inc., Kenilworth, New Jersey, USA in the United States and Canada and MSD everywhere else. For more than a century, we have been inventing for life, bringing forward medicines and vaccines for many of the world's most challenging diseases. Today, our company continues to be at the forefront of research to deliver innovative health solutions and advance the prevention and treatment of diseases that threaten people and animals around the world.
What we look for …
In a world of rapid innovation, we seek brave Inventors who want to make an Impact in all aspects of our business, enabling breakthroughs that will affect generations to come. We encourage you to bring your disruptive thinking, collaborative spirit and diverse perspective to our organization. Together we will continue Inventing For Life, Impacting Lives while Inspiring Your Career Growth .
INVENT.
IMPACT.
INSPIRE.
NOTICE FOR INTERNAL APPLICANTS
In accordance with Managers' Policy - Job Posting and Employee Placement, all employees subject to this policy are required to have a minimum of twelve (12) months of service in current position prior to applying for open positions.
If you have been offered a separation benefits package, but have not yet reached your separation date and are offered a position within the salary and geographical parameters as set forth in the Summary Plan Description (SPD) of your separation package, then you are no longer eligible for your separation benefits package. To discuss in more detail, please contact your HRBP or Talent Acquisition Advisor.
US and Puerto Rico Residents Only:
If you need an accommodation for the application process please email us at staffingaadar@msd.com
For more information about personal rights under Equal Employment Opportunity, visit:
EEOC Poster at https://www.dol.gov/sites/dolgov/files/ofccp/regs/compliance/posters/pdf/eeopost.pdf
EEOC GINA Supplement​ at https://www.eeoc.gov/sites/default/files/migratedfiles/employers/eeocgina_supplement.pdf
OFCCP EEO Supplement at https://www.dol.gov/ofccp/regs/compliance/posters/pdf/OFCCPEEOSupplementFinalJRFQA508c.pdf
OFCCP Pay Transparency Rule at https://www.dol.gov/ofccp/pdf/pay-transp%20EnglishformattedESQA508c.pdf
We are an equal opportunity employer, Minority/Female/Disability/Veteran – proudly embracing diversity in all of its manifestations.
Search Firm Representatives Please Read Carefully
Merck & Co., Inc., Kenilworth, NJ, USA, also known as Merck Sharp & Dohme Corp., Kenilworth, NJ, USA, does not accept unsolicited assistance from search firms for employment opportunities. All CVs / resumes submitted by search firms to any employee at our company without a valid written search agreement in place for this position will be deemed the sole property of our company. No fee will be paid in the event a candidate is hired by our company as a result of an agency referral where no pre-existing agreement is in place. Where agency agreements are in place, introductions are position specific. Please, no phone calls or emails.
Employee Status:
Regular
Relocation:
No relocation
VISA Sponsorship:
No
Travel Requirements:
25%
Flexible Work Arrangements:
Not Specified, Remote Work
Shift:
Not Indicated
Valid Driving License:
Yes
Hazardous Material(s):
No
Number of Openings:
1
Requisition ID: R94179
Merck