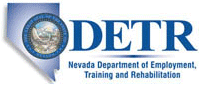 Job Information
Hamilton Company

Packaging Operator

in

Reno

,

Nevada
Packaging Operator
Jobs

Login

13-Jan-2021 to 14-Mar-2021 (MST)

Reno, NV, USA

Full Time
Email Me Similar Jobs Email Me This Job
Packaging Operator
Business Entity: Hamilton Company
Location: Reno, NV
Job Description
Hamilton Company is looking for Packaging Operator who will work in our clean room environment in the Injection Molding Production area. As a Packaging Operator they may operate a forklift or pallet jack (manual or electric). They will be required to be familiar with standard concepts, practices, and procedures within all aspects of the department. The Packaging Operator will be required to pull orders accurately and quickly.
Other responsibilities may include:
Assist with transporting equipment or materials to their appropriate destination

Loading and unloading pallets and units (boxes, bags, cases, gaylords, etc.) of components

Maintain count integrity of components and products in various locations

Coordinate activity of Material Handlers with Cleanroom material consumption to insure timely delivery of parts from the warehouse to the production facility

Maintain a neat and organized pack-out area utilizing space efficiently

Assemble and test product in accordance with written assembly procedures, Bills of Materials, QC criteria, and/or other instructions

Set up and operate fixtures, tooling, and the various assembly machines and aids in the CT area

Use common test equipment, including calipers and specific product testers

Assist in training of other department personnel

Ability to work with/in other departments as needed

All other duties as assigned
This position is open for the Swing and Graveyard shift. Swing shift hours are 3:30pm to 12:00am. Graveyard shift hours are 11:00pm to 7:30am.
Qualifications
Proficient with the use of common hand tools

Ability to read drawings and procedures, and explain these items to team members and engineers

Must possess good oral and written communication skills

Technician must have ability to work with other people in a manufacturing environment

Ability to work with computers and various electronic tools

Good eye/hand coordination and strong attention to detail are required.

Working knowledge of parts flow and material handling procedures

Must be able to occasionally perform sedentary work involving sitting for extended periods of time

Required to exert up to 40 pounds of force frequently or constant lifting, carrying, pushing, pulling, or other means needed to move materials
Education and Experience
Must have High School diploma or GED

One plus years minimum experience in the assembly and testing of small mechanical or electro-mechanical assemblies a plus, but not required

Technical Certificate and/or LEAP or CTE Program completion preferred

Prior Technician experience preferred
Company Description
Hamilton Company is a worldwide leader in the design and manufacture of manual, semi-automated and robotic products for precision fluid measuring. We specialize in the development, manufacturing and customization of precision measurement devices, automated liquid handling stations, and sample management systems. For more than 60 years, Hamilton has been satisfying customer needs by combining quality materials with skilled workmanship, ensuring the highest level of performance of every precision fluid measuring device we manufacture.
Additional Information
Diverse portfolio of exciting and innovative design projects

Tremendous opportunities for professional growth

Commitment to sustainable design

Competitive Compensation

Excellent Benefit Package includes medical, dental, vision insurance, paid vacation time, paid sick time, disability insurance, 401k, tuition reimbursement and much more

Solid Stable Company

Drug free workplace
Learn more about us at: www.hamiltoncompany.com
It is the policy of this organization to provide equal employment opportunities to all qualified applicants without regard to race, creed, color, national origin, sex, age 40 and over, disability, marital status, sexual orientation, gender identity, genetic information, citizenship status, religious preference, or veteran status in all phases of the employment process and in compliance with applicable federal, state, and local laws and regulations.
Keywords: Production, Packaging, Operator, Manufacturing, Assembly, Technician