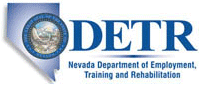 Job Information
Microsoft Corporation

Operations Program Manager

in

Reno

,

Nevada
If you love the pursuit of excellence and are inspired by the challenges that come through driving innovations that impact how the world lives, works and plays, then we invite you to learn more about Microsoft Operations - and the value we deliver across Microsoft and to our customers and partners. We offer unique opportunities to work on interesting global projects in an environment that appreciates diversity, focuses on talent development, recognizes and rewards great work.
We make doing business with Microsoft easy. We recognize the value that different life experiences and viewpoints bring to our organization and are looking for individuals from diverse backgrounds & experiences to contribute to a growing business. Be a part of the future of technology on our team!
Online Advertising is a fast-growing business and has become one of Microsoft's most strategic and influential organizations. Search, Ads and News operations(SANOps) team within Microsoft Operations enables the execution of the Advertising strategy.
Microsoft Advertising is a dynamic business that is changing rapidly and the competitive environment is intense. The opportunities are enormous, and the rewards are even bigger! While the market rapidly evolves, SANOps is looking for media-minded, Ops leaders to drive our business forward. The environment is ambiguous, and the pace is fast. If you are a driven, adaptable individual with a passion for shaping the future of Microsoft's Online Advertising business, we invite you to join us!
Responsibilities
Search, Ads & News Operations team is seeking a highly motivated Implementation Manager to ensure flawless operations in our Search, Ads & News Advertising lines of business. In this role, you will develop direct partnerships with Sales teams, process managers, business process outsourcing partners, and other stakeholders. This individual may directly engage with agencies, advertisers as needed. The role involves close collaboration with sales and business stakeholders, Operations teams and internal operations process managers globally for new project launches, implementing new business models and driving efficacy across operational processes. In addition, you will be also expected to lead and participate in projects focusing on process optimization and on driving exceptional customer & partner experiences.
To be successful in this role you must be a critical thinker who can efficiently and quickly identify issues and provide solutions/insights while considering big picture when driving improvements. Equally, the candidate needs to be someone who proactively leans-in, embraces change, is willing to constantly learn and can operate across boundaries in complex and dynamically changing environment.
Responsibilities
Strategic Vision and Execution: Connect Strategy to Execution that Results in Business Impact
Owns and ensures customer "do business with" experience is executed flawlessly for assigned portfolio and/or capability (across core levers – compliance, quality & cost)

Uses established standards and methodologies for management of complex launches.

Engages in overseeing on-time and accurate execution of processes leveraging internal ops and BPO teams.

Uses data and rich stakeholder connections for regular and in-depth review of key performance indicators as a way of identification of improvement opportunities and to ensure prevention against regulatory, internal audit and compliance risks

Uses best practices, systems and tools to manage operational support escalations from stakeholders & partners or via Sales support teams

Demonstrates the use of technology, processes, tools, and methodologies in the design and delivery of solutions.
Stakeholder Engagement: Develop and Nurture Relationships that Accelerate Outcomes
Partnership with Sales, Credit Services, Legal and other stakeholders for effective management of program launches, deploying projects flawlessly, addressing continuous improvement opportunities and for delivery of positive customer experience & ROI maximization

Collaborates across global teams on launch / go to market activities including design of comprehensive customer experience documentation to ensure identification and mitigation of risks prior launch
Voice of Field/Customer: Deliver an Outside-In Perspective that Leads to Experience Improvement
Uses detailed customer / Sales / market insights to evaluate future trends, recognize opportunities and enhance our partnerships while advocating for a positive customer experience
Operational Excellence: Influence and Deliver Operational Change that Drives Business & Customer Value
Uses thorough business understanding and judgment to develop and drive business cases that accelerate our transformation towards self-serve and automated operational solutions

Uses established project management methodologies to engage in delivery of medium to large optimization and operations transformation initiatives

Skilled in the identification, documentation and communication of key business and customer needs to create future, high quality experiences solving key business scenarios, including success measurement and execution management
Qualifications
A deep understanding of and proven experience from Operations environment

A proven track record of building effective stakeholder relationships with Sales, Customer Support, Finance, Partners/Customers and with Transactional Support/Outsourcing teams

Demonstrated experience in managing processes and complex process optimization / improvement initiatives

Outstanding analytical and problem-solving skills including attention to detail combined with an ability to derive insights from available data (be both broad and deep)

Demonstrated ability to define/design new business models and bring them to market. Collaborate on or lead projects involving multiple stakeholders operating in a matrix environment

Adept at getting things done while performing amidst ambiguity and complexity

Tenacity and an unwavering drive toward results & impact

Exemplary communication skills, written and oral, to a broad set of internal and external stakeholders.
Qualifications
Basic Qualifications:
3+ years of prior experience with online advertising (account management and/or sales operations) experience and background strongly preferred, with the ability to align within a team to the rapid shifts in service and product offerings.

5+ years of direct experience in working with international stakeholders and delivering projects in highly complex and rapidly changing environment.

A minimum of 5+ years of experience in operations management or related area

A minimum of a Bachelors degree in Operations, Business, Supply Chain, Finance, or a related field, or equivalent alternative education, skills, and/or practical experience is required.
Preferred Qualifications:
MBA is a plus

Ability to influence others and drive results.

Six Sigma certification or equivalent process framework expertise given preference; but not required

PMP Certification is a plus

A proven track record of contributing impactful results

Experience operating in an ambiguous, competitive environment

Exceptional collaboration and a keen understanding of how to drive results with a field force (Sales and Marketing team)

Outstanding attention to detail combined with an ability to see the big picture (be both broad and deep)

Great decision making and planning skills

Excellent written and verbal communication skills, including presentation, negotiation abilities or experience (open, confident communicator effective in senior levels of engagement)

Ability to quickly grasp and understand complexity, problems and concepts
Microsoft is an equal opportunity employer. All qualified applicants will receive consideration for employment without regard to age, ancestry, color, family or medical care leave, gender identity or expression, genetic information, marital status, medical condition, national origin, physical or mental disability, political affiliation, protected veteran status, race, religion, sex (including pregnancy), sexual orientation, or any other characteristic protected by applicable laws, regulations and ordinances. We also consider qualified applicants regardless of criminal histories, consistent with legal requirements. If you need assistance and/or a reasonable accommodation due to a disability during the application or the recruiting process, please send a request via the Accommodation request form (https://careers.microsoft.com/us/en/accommodationrequest) .
Benefits/perks listed below may vary depending on the nature of your employment with Microsoft and the country where you work.
Microsoft Corporation