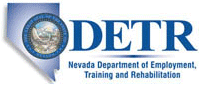 Job Information
Chewy

MHE Design Engineer

in

Reno

,

Nevada
…
Our Opportunity:
Chewy is hiring an Automation Engineer, FC Optimization. (Archbald, PA, Wilkes-Barre, PA, Dayton, OH, Mechanicburg, PA, Dallas, TX, Ocala, FL, Salisbury, NC, Reno, NV, Phoenix, AZ, Edgerton, KS, Clayton, IN)
What You'll Do:
Responsibility for design integration of architectural backgrounds, production and process equipment layouts with operational space design and planning of distribution centers.
Operate as an industry leader who can develop and apply innovative material handling, robotics, AR/VR, next generation warehousing solutions to respond to a dynamic and evolving e-commerce supply chain network
Serve as a deep technical subject matter leader, to provide expertise and guidance in the optimal use of network assets

Present and lead design reviews with stakeholders. Manage approvals and release full design packages for execution and implementation of both future FC's and retrofits
Leverage strong data/analytical modeling, discrete simulation and process modeling, to achieve overall strategic objectives
Define new business processes, equipment specifications, and software requirements

Work on multiple and concurrent critical initiatives involving highly complex technologies and automation on rapid-pace timelines; while also managing various cross-functional priorities, timelines, navigating ambiguity and complexities; must adapt quickly and excel at solving for changing circumstances

Manage the design, selection, and implementation of product storage and material handling equipment incorporated into existing, new, and expanded distribution centers. This includes managing the justification and selection of specific components and technologies used within the material handling system.

Direct projects with a focus on cost savings, cost avoidance, process improvement and productivity improvement across multiple warehouse facilities

Identify facility design requirements based on activity levels, product dimensional profiles, product flow and transportation methods

Work closely with internal customers to identify solutions to operational needs/desires

Work with vendors to identify operational equipment and automation solutions

Directs team in developing business cases for supply chain infrastructure investments, including analysis of capital investments and associated cost savings and other benefits to guide in executive decision making.

Acts as a subject matter expert when collaborating with other design engineering team members to ensure designs are supported with data.
\u0026amp;nbsp;
\u0026amp;nbsp;
\u0026amp;nbsp;
Qualifications
Bachelor's degree in engineering (industrial engineering preferred) or related field from an accredited institution, Master's degree preferred

Minimum 5 years progressive experience in industrial engineering, consulting, or distribution operations.\u0026amp;nbsp; Cross functional experience in engineering and operations will be considered a plus.

5+ years' experience in designing supply chain distribution and fulfillment infrastructure strategy and solutions

5+ years' experience in creative problem solving and working cross-functionally to achieve cost targets, desired design intent and project deadlines

Proven experience in maintaining and updating a complex nationwide fulfillment network.

Experience running large scale material handling capital projects for a nationwide fulfillment network.

Demonstrated ability to interact across a broad range of organizational levels and functions.\u0026amp;nbsp; Ability to digest and translate non-technical specifications then define and offer technical solutions.

Demonstrated ability to influence and compromise

Excellent time management, planning, organization, and problem-solving skills.

Excellent PC skills – Excel, Access, Word, PowerPoint.

Extensive AutoCAD experience

Excellent interpersonal skills

Up to 25% travel on an annual basis
\u0026amp;nbsp;
Advanced Requirements:
Experience with complex automated material handling equipment, packaging technologies and systems including robotics. Experience with process design based on lean principles.
Project Management experience. Design-in Safety experience
\u0026amp;nbsp;
\u0026amp;nbsp;
Chewy is committed to equal opportunity. We value and embrace diversity and inclusion of all Team Members. \u0026amp;nbsp; If you have a disability under the Americans with Disabilities Act or similar law, or you require a religious accommodation, and you wish to discuss potential accommodations related to applying for employment at Chewy, please contact\u0026amp;nbsp;HR@Chewy.com. \u0026amp;nbsp; To access Chewy's Privacy Policy, which contains information regarding information collected from job applicants and how we use it, please click here:\u0026amp;nbsp;https://www.chewy.com/app/content/privacy).