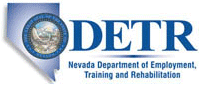 Job Information
Anytime Fitness

Member Services Representative

in

Reno

,

Nevada
Anytime Fitness: Member Service Representative 
MUST BE AVAILABLE TO WORK SATURDAYS
Share our passion. Help fuel our amazing growth!
Anytime Fitness is seeking a highly motivated individual with a passion for helping others improve their lives through health and fitness. Industry experience is not required, but first-rate people skills and a self-motivated work ethic are! Work in a fun, upbeat atmosphere where every day is different. THIS POSITION REQUIRES NIGHTS AND WEEKENDS. PLEASE DO NOT APPLY IF YOUR SCHEDULE DOES NOT ALLOW FOR THE NEEDED SHIFTS
Member Services Representative:
A perfect applicant will be available for flexible hours, be a team leader, and have a passion for health and fitness, and most importantly, are a great representative of our brand! To be considered for this position, you must be a high-energy self-starter, have an extroverted personality, be a good motivator/coach, and enjoy sales, marketing, and building great culture in the club. This position is part time in nature and requires between 20- 30 hours per week.
Day to Day Responsibilities:
* * Daily cleaning, see cleaning checklist * Help create and uphold amazing club culture * Greet walk ins, tours, sell memberships * Answer phones * Social Media (Instagram, Facebook, Twitter)* Daily, along with club manager
Agendas, see Club Hub
Follow-ups, see Club OS follow up schedule
If no manager on duty* Cameras and double swipes

Act as Club Manager

Be able to identify what the club needs* Bathroom supplies

Keys
Cleaning supplies
Office supplies

Members' needs etc.…

Understand the collections process

Book FC's
General club opening and closing procedures
Frequent club walks and cleaning
Frequent member interaction
M.O.M input
Understand and explain our security and key system
Club policies* Uphold

Understand/Explain

 

* * * Member Experience —

The most important aspect of all! Does your club rock? Do our members love you? Do they like the environment you create inside the club? Are they inspired to share their experience with friends, family, and coworkers? We pride ourselves on providing a surprisingly personal experience and aim to make each member's and guest's experience exceptional! Do you have this effect on people?