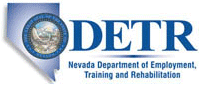 Job Information
Hamilton Company

Mechanical Engineer II

in

Reno

,

Nevada
Mechanical Engineer II
Jobs

Login

05-Feb-2021 to 07-May-2021 (MST)

Reno, NV, USA

Salary

Full Time

Email Me Similar Jobs Email Me This Job

Job Description

Hamilton Company is currently seeking a Mechanical Design Engineer for our Research & Development Team. As a team member of the R&D group you will work on designing and implementing custom mechanical and electromechanical products and sub-systems for Hamilton Laboratory automation and other equipment. This position requires Product Development experience, knowledge of process capability, materials knowledge, troubleshooting aptitude, and understanding of fluidics. The position also requires data acquisition experience and the ability to use Machine tools.

Other responsibilities include:

Testing and documentation as required

Work directly with other engineers to design and develop quality products

Product designs and design layouts are developed from ideas, sketches and verbal instruction

Take product design from concept to production

Responsible for timely, efficient, and quality execution of the assigned tasks

Create finished drawings of parts and assemblies

Execution of ECO (Engineering Change Order) documentation changes

Work with vendors, manufacturing, and engineering to procure parts and build models

Develop schedules and time estimates for product design and modification

Write project reports such as project status reports

Must possess good verbal and written communication skills for writing reports, interfacing with vendors, manufacturing, engineering, etc.

General knowledge of materials, manufacturing processes, and their application

Ability to inspect parts using applicable measuring devices, Micrometers, Calipers, Optical comparator, etc.

Must demonstrate designs which show application of DFM principles

All other duties as assigned

Education and Experience

BS degree in Mechanical Engineering

Medical or Scientific industry experience preferred

Demonstrated Hands-on Mechanical experience preferred

4 + years of experience required beyond schooling

Pro-E/or Solid works a must

Experience doing design layouts and tolerance studies

Must have demonstrated strong analytical skills

Experienced in the fundamentals and application of ASME Y14.5 drafting and geometric tolerance standards

Must possess excellent verbal and written communication skills as required to interface with other departments and company personnel in a service function

Company Description

Hamilton Company is a worldwide leader in the design and manufacture of manual, semi-automated and robotic products for precision fluid measuring. We specialize in the development, manufacturing and customization of precision measurement devices, automated liquid handling stations, and sample management systems. For more than 60 years, Hamilton has been satisfying customer needs by combining quality materials with skilled workmanship, ensuring the highest level of performance of every precision fluid measuring device we manufacture.

Additional Information

Diverse portfolio of exciting and innovative design projects

Tremendous opportunities for professional growth

Commitment to sustainable design

Competitive Compensation

Excellent Benefit Package includes medical, dental, vision insurance, paid vacation, paid sick time, disability insurance, 401k, tuition reimbursement and much more

Solid Stable Company

Drug free workplace

Learn more about us at: www.hamiltoncompany.com

It is the policy of this organization to provide equal employment opportunities to all qualified applicants without regard to race, creed, color, national origin, sex, age 40 and over, disability, marital status, sexual orientation, gender identity, genetic information, citizenship status, religious preference, or veteran status in all phases of the employment process and in compliance with applicable federal, state, and local laws and regulations.