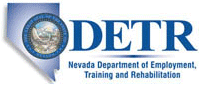 Job Information
Hamilton Company

Materials Inventory Specialist

in

Reno

,

Nevada
Materials Inventory Specialist
Jobs

Login

23-Dec-2020 to 23-Jan-2021 (MST)

Reno, NV, USA

Full Time
Email Me Similar Jobs Email Me This Job
Materials Inventory Specialist
Business Entity: Hamilton Company
Location: Reno, NV
Job Description
Hamilton Company is looking for a Materials Inventory Specialist who reports directly to a Production Supervisor. This person is responsible for the movement of material throughout the facility. This includes incoming and outgoing material, tracking both physical inventory as well as inventory in an electric system. A person in this position will Receiving material and review receipt work orders to ensure products are delivered to proper locations. This person should actively resolve errors with the help of other departments including Purchasing. This person will review routings often and process required steps before moving to the next sequence (operation). An ideal candidate is someone who can not only identify the problem but also suggest solutions that are realistic and actionable.
Responsibilities with Material:
Unload Raw material from trucks

Confirm quantity/ receive Purchase Orders

Track and update electronic count against physical material using current MRP system (ManMan)

Issue Correct material to WOs in correct quantities

Able to read and understand Work Orders, Cut sheets and BOMs

Able to efficiently measure material using a tape measure and caliper

Able to use Clear, concise language to communicate problems with any step or sequence AND suggest solutions

Able to lift and manipulate material safely, throughout the day

Certified and able to operate a forklift safely, without exception

Responsibilities in Finishing:

Fully understand the operation of all finishing machines

Bel-Air Tumblers

Burr-King Tumblers

CV-600

UltraSonic washers

Baron Blakeslee Vapor Degrease

Passivation Process

New Holland Parts Dryer

The ability to process any lathe, mill or mill-turn part correctly

Able to visually review and inspect parts before moving to next step

Able to deburr parts using hand tools when needed

Able to sequence and schedule work to efficiently utilize equipment

Understand and properly use all available media, soaps and defoaming agents

Able to use MRP to properly track/confirm quantities and time (clocking)

Manage tumbling supplies

Responsibilities in Saw Cut:

Able to set-up and operate the Hydmech 10A properly

Able to set-up and operate the Behringer VA-L 500E properly

Able to efficiently run both saws in parallel when possible

Able to clean each saw and perform basic daily maintenance

Able to measure material using a tape measure and caliper

Able to safely lift material and load saws throughout the day

Able to use Hamilton's MRP to properly track and confirm quantities and time (clocking)
Qualifications
Must have working knowledge of products and shop work order flow

Must have a firm understanding of MRP systems and processes

Must be computer literate

Must be methodical in handling data across multiple applications

Must possess good oral and written communication skills with an ability interface with many departments and suppliers.

Ability to work effectively in a multitasking environment

Able to work constructively under pressure

Must have general knowledge of inventory procedures

Must be able to lead a small team and delegate tasks to others as needed.

Should be able to train others within the group once all skills are mastered.

Position requires exerting as much as 50 pounds of force routinely. Pushing, pulling, lifting and bending are common actions.
Education and Experience
High school diploma or equivalent

Must have 2 years of experience in related work activities or inventory experience
Company Description
Hamilton Company is a worldwide leader in the design and manufacture of manual, semi-automated and robotic products for precision fluid measuring. We specialize in the development, manufacturing and customization of precision measurement devices, automated liquid handling stations, and sample management systems. For more than 60 years, Hamilton has been satisfying customer needs by combining quality materials with skilled workmanship, ensuring the highest level of performance of every precision fluid measuring device we manufacture.
Additional Information
Diverse portfolio of exciting and innovative design projects

Tremendous opportunities for professional growth

Commitment to sustainable design

Competitive Compensation

Excellent Benefit Package includes medical, dental, vision insurance, paid time off, disability insurance, 401k, tuition reimbursement and much more

Solid Stable Company

Drug free workplace
Learn more about us at: www.hamiltoncompany.com
It is the policy of this organization to provide equal employment opportunities to all qualified applicants without regard to race, creed, color, national origin, sex, age 40 and over, disability, marital status, sexual orientation, gender identity, genetic information, citizenship status, religious preference, or veteran status in all phases of the employment process and in compliance with applicable federal, state, and local laws and regulations.