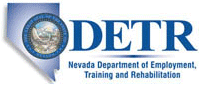 Job Information
Barnes & Noble

Material Handler- FT Seasonal-1st shift

in

Reno

,

Nevada
Material Handler- FT Seasonal-1st shift
Location
NV-Reno
Classification
Temporary
Description
PERKS:
Safety Personal Protective Equipment provided
Excellent Employee Discounts
Work locally- Only 7 miles South of the Reno -Tahoe Airport!
In addition, we are taking steps to keep our employees and community safe during the COVID19 pandemic.
Distribution of face masks, gloves and face shields
Daily cleaning of facility
Thermal scanning
Social Distancing Best Practices
The Material Handler will perform a combination of tasks under specific direction in several areas of the Reno distribution center for efficient material flow through production/assembly areas. These tasks may include continuous lifting up to 50lbs, loading and unloading trucks, restocking of shelves and loading on and off from conveyor equipment while demonstrating safe and proper lifting techniques.
Essential Functions
Ability to continuously lift up to 50lbs 80% or more of the time by loading and unloading to/from trucks, conveyor equipment while demonstrating safe and proper lifting techniques. Provide supplies or product to assigned areas so as to maintain high productivity and minimize downtime. Palletize and de-palletize merchandise and ensure the safe, efficient buildup/breakdown of pallets  Load and unload trailers in a manner that ensures damage free merchandise. Ensure broken down freight is properly stored, staged and protected from the elements at all times. Transfer to different areas within the warehouse depending on the needs and priorities of the business. Frequent and safe use of hand tools including box cutters, tape gun, and cleaning gear
Qualifications
No warehousing experience required. Must be able to stand and walk for long periods of time and perform continuous lifting, pushing and pulling up to 50 lbs. with or without any reasonable accommodation. Ability to work in a physically demanding role 80%or more of the time on a daily basis. Must be able to accurately and efficiently move material so orders are neat and damage free  Able to handle multiple assignments in a fast paced environment. Act with integrity and trust, promoting our bookselling culture and core values. 
Barnes & Noble is an equal opportunity and affirmative action employer and is committed to providing employment opportunities to minorities, females, veterans, and disabled individuals, as well as other protected groups.
Barnes & Noble