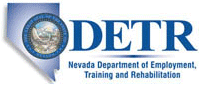 Job Information
Pfizer Inc.

Manager, Regulatory Affairs - Combination Products

in

Reno

,

Nevada
ROLE SUMMARY
Act as the regulatory core team member for, and provides regulatory guidance to combination product project teams in a fast paced, highly visible, complex, and at times ambiguous and changeable environment.

ROLE RESPONSIBILITIES
Ability to present all information (regulatory and scientific) effectively, both orally and in writing, in a concise, logical, and persuasive manner. Excellent written and interpersonal communication skills.
Is responsible for the creation of all submission documentation for a project with a large portfolio of products. This includes correspondence, meeting requests and dossier content, including labeling. Must be able to set and communicate timelines for the regulatory submissions and for the delivery of supporting documentation. Must work with all functional areas to obtain needed information on time.
Anticipates the impact of potential team decisions on the regulatory strategy, timelines, project goals, and other programs and influence the team as needed.
Reviews scientific information to ensure the data is complete, sound, logical, and supports the program goals. Must be able to work with authors to ensure supporting information is clearly and logically written, in order to ensure it is submission ready.
Provides guidance to others on the creation of labeling or dossier contents. May approve labeling.
Interacts and effectively negotiate with regulatory authorities
Maintains awareness of applicable regulations and guidances and informs project teams of new information, along with its possible impact to the project, as appropriate.
Interprets regulations and ensures regulatory compliance. * Exercises good judgment within company policy and health authority regulations.

BASIC QUALIFICATIONS
Bachelor's degree in pharmacy, nursing, biology, chemistry, pharmacology, engineering or a related subject; is required.
5-8 years of experience in regulatory affairs in Medical Devices or Combination Products
Medical Device Regulatory Affairs experience required.
Candidate must understand the intent of the regulations to wisely navigate the discrepancies that exist in the application of each set of regulations to combination products, in order to ensure the decisions work well throughout the lifecycle of the products and to set appropriate precedent for future products and projects.

PREFERRED QUALIFICATIONS
Master's degree is preferred. A Ph.D. is highly preferred.
Previous experience with combination product regulatory strategy and/or execution is beneficial.

ADDITIONAL OFFER DETAILS
Last Date to Apply for Job: March 23, 2021
Additional Locations: USA - Remote
Eligible for Employee Referral Bonus: Yes
Eligible for Relocation Package
#LI-REMOTE

Sunshine Act
Pfizer reports payments and other transfers of value to health care providers as required by federal and state transparency laws and implementing regulations. These laws and regulations require Pfizer to provide government agencies with information such as a health care provider's name, address and the type of payments or other value received, generally for public disclosure. Subject to further legal review and statutory or regulatory clarification, which Pfizer intends to pursue, reimbursement of recruiting expenses for licensed physicians may constitute a reportable transfer of value under the federal transparency law commonly known as the Sunshine Act. Therefore, if you are a licensed physician who incurs recruiting expenses as a result of interviewing with Pfizer that we pay or reimburse, your name, address and the amount of payments made currently will be reported to the government. If you have questions regarding this matter, please do not hesitate to contact your Talent Acquisition representative.

Regulatory Affairs

#LI-PFE

EEO & Employment Eligibility:

Pfizer is committed to equal opportunity in the terms and conditions of employment for all employees and job applicants without regard to race, color, religion, sex, sexual orientation, age, gender identity or gender expression, national origin, disability or veteran status. Pfizer also complies with all applicable national, state and local laws governing nondiscrimination in employment as well as work authorization and employment eligibility verification requirements of the Immigration and Nationality Act and IRCA. Pfizer is an E-Verify employer.