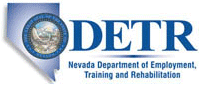 Job Information
Renown Health

Manager of Clinical Research

in

Reno

,

Nevada
Manager of Clinical Research
Requisition id: 157168
Department: 250701 Clinical Trials Administration
Facility: Medical Studies
Schedule: Full Time
Shift: Day
Category: Management
Location: Reno,NV
Position Purpose
This position manages the operational effectiveness and efficiency of Renown clinical trials to assure compliance to federal, state and local regulations, protocols, and hospital policies. Develops policies and procedures in coordination with other leaders to support services in the provision of excellent research services. The role manages and coordinates a variety of complex and independent activities involved in planning, supervising, and conducting multiple clinical research studies and projects. The Manager of Clinical Research oversees and provides the coordination and management of the Institutional Review Board ("IRB") and studies of human subjects.
Nature and Scope
The primary responsibility is the oversight of ongoing research studies and coordinator staff. The incumbent adheres to project timelines (summaries, consent forms, IRB, etc.), ensures proper quality assurance measures are taken and complies with all regulatory requirements.The manager must stay current on the understanding of all regulations specific to human research subject protection. Serves as the Office of Human Research Protections, Food and Drug Administration. Additionally, the manager follows all guidelines and standards for the Renown Research Steering Committee, ensures training and mentoring for all coordinator staff and serves as the liaison to the UNR IRB. The following is an outline of the primary responsibilities of this role:
• Oversees all aspects of clinical trials that evaluate new medications and medical devices, including humanitarian and quality improvement studies• Act as liaison between trial site and clinical study sponsor• Negotiate clinical study budgets and oversee completion of clinical trial agreements• Ensure compliance with all research protocols and report monthly on key metrics• Regularly attend the meetings of the University of Nevada, Reno (UNR) Institutional Review Board (IRB)• Manage clinical coordinator team and evaluate their performance • Ensure that Renown Research policies and procedures are up-to-date, adequate training and controls are in place for policy adherence. Report to Research Steering Committee for escalation • Assist in writing research protocols and other research-related documents • Oversee maintenance, training and reporting from the Clinical Trials Management System• Conduct not-for-cause internal audits on clinical trials and serve as key liaison for external audits• Ad hoc projects as needed
This position does not provide patient care.
Disclaimer
The foregoing description is not intended and should not be construed to be an exhaustive list of all responsibilities, skills and efforts or work conditions associated with the job. It is intended to be an accurate reflection of the general nature and level of the job.
Minimum QualificationsRequirements – Required and/or Preferred
Name
Description
Education:
Must have a bachelor's degree in a science field or have at least 3-5 years working in the research area. Must possess working-level knowledge of the English language, including reading, writing and speaking English.
Experience:
At least five years previous experience working with IRB or Clinical Research. Knowledge of OHRS, FDA, NSMA and/or ACCME guidelines and program requirements is required.
License(s):
Health Care related license or certification preferred.
Certification(s):
None
Computer / Typing:
Must be proficient with Microsoft Office Suite, including Outlook, PowerPoint, Excel and Word and have the ability to use the computer to complete online learning requirements for job-specific competencies, access online forms and policies, complete online benefits enrollment, etc. Type 40 WPM. Prefer knowledge of compliance software for IRB and CME.