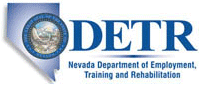 Job Information
Renown Health

Manager of Business Office

in

Reno

,

Nevada
Manager of Business Office
Requisition id: 155808
Department: 100621 Professional Billing Services
Facility: Renown Health
Schedule: Full Time
Shift: Day
Category: Management
Location: Reno,NV
Position Purpose:
Under the direction of the Assigned Department Director, this position is accountable for the daily operations and functions of accounts receivable, cash support services and credentialing (as designated) within the Business Office. This position is responsible for ensuring that the cash flow needs are met through efficient management of all revenue collection functions across the continuum of Renown Health System to ensure a decrease in denials and underpayments while increasing the optimal efficiency of collection transactions.
Position is responsible for maintaining departmental standards of excellence as established by the Director.
Nature and Scope:
This position must possess extensive healthcare claims knowledge and have been responsible for the appropriate, compliant billing to insurance companies and patients, including third-party payer arrangements, legal proceedings, and the use of private collection agencies, with an understanding of how the revenue cycle processes and systems integrate information from the entire patient encounter to ensure appropriate follow-up to provide expedient, accurate collections to attain the departmental goals and objectives.
Responsible for the management of Pre-Accounts Receivable to include Discharged, Not Final Billed accounts, Charge Router and Charge Review Work Queues, Claim Edit Work Queues and claims processing, remittance adjudication, the balancing of cash and credit balances, no response claims, clinical and technical denials through a strong follow-up and appeal process for designated payors.
Proactively works with internal departments to improve up-front performance relative to data collection and input as well as upfront collections, coordinate the provision of feedback and education to providers regarding proper charging and coding practices. This position coordinates with various people and departments throughout Renown Health to ensure all billing information is available to complete the billing process in a timely manner.
Responsible for maintaining current knowledge of federal, state and third party billing and reimbursement requirements, providing technical information to peers, subordinate staff and ancillary departments to support the reduction of accounts receivable and increasing cash flow by initiating ideas which will impact these areas. Other related duties and overtime may be required.
The Manager will work closely with the Revenue Cycle Management team to establish policies and procedures and create annual strategies in order to ensure timely, efficient billing, third-party follow-up, self-pay follow-up and agency placements.
This position has the authority to authorize write-offs and adjustments to patientÆs accounts in compliance with department policies; to plan, develop, and implement billing procedures; to hire, commend, evaluate, discipline, and terminate employees under direct supervision; schedule employees; designate work, and schedule meetings with other departments and outside agencies.
This position does not provide patient care.
The foregoing description is not intended and should not be construed to be an exhaustive list of all responsibilities, skills and efforts or work conditions associated with the job. It is intended to be an accurate reflection of the general nature and level of the job.
Minimum Qualifications: Requirements – Required and/or Preferred
Education:
Bachelors degree in related field. Experience in related fields may be subsitiuted for education on a year for year basis. Must have working-level knowledge of the English language, including reading, writing and speaking English.
Experience:
Five years healthcare business office experience required. Must have proven experience compliance and government regulations surrounding the Medicare/Medicaid programs. Must have experience in payor audits, HIPAA/EDI compliance and charge master maintenance.
License(s):
None
Certification(s):
CPAT, CPAM, or ACMPE preferred.
Computer / Typing:
Must be proficient with Microsoft Office Suite, including Outlook, PowerPoint, Excel and Word and have the ability to use the computer to complete online learning requirements for job-specific competencies, access online forms and policies, complete online benefits enrollment, etc.