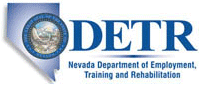 Job Information
Microsoft Corporation

Manager, Incentive Compensation Plan Design

in

Reno

,

Nevada
The Worldwide Incentive Compensation (WWIC) team's mission is to Enable Strategy, Motivate Sellers, Reward Results. In pursuit of this mission the team designs and implements variable incentive-based compensation plans for more than 30,000 sellers, sales leaders and consultants across Microsoft. We are experts in Incentive Compensation at Microsoft responsible for aligning incentive plans and targets (quotas) to motivate seller behavior and drive the company's strategies. We are also end to end owners of incentive compensation processes and data which includes quota setting management, delivering timely and accurate payouts, providing business insights based upon performance of sellers to field/segment leaders and executives, business partnering with the field/segments on Incentive Compensation topics, driving continuous process improvement through review and analysis of incentive compensation performance
In this role, you will oversee a team of senior plan designers to design and deliver Incentive Compensation Plans for sellers across all segment / business groups within Microsoft. You will develop deep knowledge of each of these businesses and ensure your team is "The Voice" of each subsegment within the team as you lead a cross function v-team made up of stakeholders from the business, WCB and MCB segment(s)/business(es), HR, Finance, Compensation & Benefits, Field Leaders, and internal Sales Operations and Incentives teammates in support of delivering the right incentive plans to achieve the right business goals.
The Priorities:
The Manager, Incentive Compensation Plan Design will be a leader in Incentive Compensation (IC) innovation (through understanding Microsoft business strategy and proactive identification of IC levers) that enable Microsoft Transformation
Embrace and lead end to end functional thinking to deliver High ROI Plans (plans that enable transformation with smart risks/high quality/inspire participant action/deliver within cost parameters)
Drive continuous improvement in stakeholder (segment "voice"/Sales leadership/Sales Operations and Incentives compensation functional team) engagement; in plan effectiveness and participant experiences
Responsibilities
Incentive Compensation Plan Design:
Build deep relationships with the leaders across various sales segments within Microsoft and gain detailed understanding of their business priorities

Stay up-to-date on the overarching Microsoft Strategy

Establish yourself as the incentive compensation SME and build a strong partnering environment across all the stakeholders

Lead the thinking and discussions related to progressive incentive compensation plan solutions and designs that drive the defined business objectives while keeping in mind the goal to deliver participant experiences that inspire action

Oversee successful implementation of compensation plans that result in effective use of comp levers to achieve business outcomes

Work closely with internal analyst resources to provide rigorous quantitative analysis (impact and feasibility and modeled costs) related to incentive design changes, components, and conceptual approaches and leverage analysis of performance to identify/recommend appropriate Correction of Errors (C.O.E.).

Coordinate with the contest manager to define special incentive opportunities not covered by the base incentive plans (RBI, UBI, Commissions)

Present plan design, all pertinent supporting analysis and rationale, and associated costs to your respective segment(s) executive sponsors, and Microsoft Sales Leader
Quota
Partner with business & quota management to define coverage models and the quota setting methodology for relevant incentive compensation plans, providing any/all necessary quota setting guidance needed to the WWIC Quota Management team
Field Advisors Team - Support
Ensure Field Advisor team members understand all plan changes, components, and rationale as well as any changes and rationale related to your respective segment(s) role taxonomy.

Support and enable Field team to have productive conversations with local field stakeholders about each segment(s) incentive compensation plans and strategies.Seller Experience

Partner with the Seller Experience team to build out plan design training and communications contentParticipate in live trainings and Q&A sessions
Qualifications
Minimum of 12 years experience in incentive compensation, business management, sales strategy and/or finance management.

Strong business partnering presence and ability to engage in trusted advisor relationship

Proven and effective people / team management capabilities; enabling management of a high performing team

Outstanding attention to detail with maturity in managing global programs and processes across varied stakeholder groups.

Demonstrate creative problem solving of complex business issues through analytics, data driven insights, organizational skills and sound judgment.

Experience in Risk Management and Assessment, evaluating risks for business operations including identifying and assessing control design to optimize for efficiency and effectiveness a plus

Demonstrated passion for MSFT technology.

Excellent oral & written communication skills, including presentations and interpersonal skills across all levels of the organization.

Bachelor's Degree in a related field (Business Administration, Finance, Operations, or IT) or equivalent work experience. MBA or master's desirable.

Ability to work effectively within a highly-matrixed organization.

Location: Strong preference for candidates local to Bellevue or Greater Seattle area and/or Pacific Time Zone.
Core Competencies
Executive Presence and Impact/Influence – Have credibility to influence senior business leaders to deliver the right plans that support business priorities

Analytical Problem Solving - Systematically considers the implications of problems and solutions in more than one domain at a time and does not solve a problem in one domain in a way that causes a problem in another

Confidence - Acts confidently in uncertain circumstances; works effectively in ambiguous situations Cross-Boundary

Collaboration - Seeks support for collaborative activities from upper management; informs upper management about how they can be more successful with a collaborative approach in certain areas

Impact and Influence - Consciously develops influence strategies; anticipates others' reactions Interpersonal

Awareness - Understands less-obvious reasons for others' concerns, behavior, and perspectives

Trusted Advisor - Probes the expressed and unexpressed needs of clients and peers to understand underlying issues. Strategic Insight - Probes for additional information when necessary but does not get side tracked by extraneous details
Microsoft is an equal opportunity employer. All qualified applicants will receive consideration for employment without regard to age, ancestry, color, family or medical care leave, gender identity or expression, genetic information, marital status, medical condition, national origin, physical or mental disability, political affiliation, protected veteran status, race, religion, sex (including pregnancy), sexual orientation, or any other characteristic protected by applicable laws, regulations and ordinances. We also consider qualified applicants regardless of criminal histories, consistent with legal requirements. If you need assistance and/or a reasonable accommodation due to a disability during the application or the recruiting process, please send a request via the Accommodation request form (https://careers.microsoft.com/us/en/accommodationrequest) .
Benefits/perks listed below may vary depending on the nature of your employment with Microsoft and the country where you work.
Microsoft Corporation