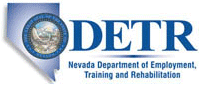 Job Information
FirstService Residential

Maintenance Technician

in

Reno

,

Nevada
Job Summary
Under the supervision of the Community Manager, responsible for the day-to-day servicing of the Association's clients and homeowners by establishing and maintaining safe, clean, and appealing facilities and grounds. Interactions are typically with Association staff to ensure the maintenance needs of the facilities are responded to in a timely fashion. Must maintain a good relationship with the residents/clients for a positive work environment.
Essential Duties & Responsibilities
The job duties listed are typical examples of the work performed by positions in this job classification. Not all duties assigned to every position are included, nor is it expected that all positions will be assigned every duty.
Maintain regular and positive communication with owners and abide by the culture created to enhance, promote and execute daily positive interaction among members of the management team
Checks and ensures all machines and equipment within the clubhouse are running correctly and efficiently, reporting any issues to supervisor.
Works with management staff to ensure rooms within the clubhouse are ready for events and programs through paint touch-ups, light bulb replacement, clean floor/carpets, etc.
Works with Maintenance Supervisor to verify the completion of work orders with solutions/repairs being logged correctly and timely.
Ensure that lighting inspections are performed on a regular basis documenting problem areas and/or fixtures. A lighting log is to be maintained to track frequency of replacements and to identify problematic fixtures or areas that may require an electrician or other specialty trade to correct issue(s).
Assist in the preparation and implementation of a preventive maintenance program for the buildings, including photos and maintenance schedules.
Assists the Maintenance Supervisor in larger projects requiring two staff to ensure timely completion.
Works with Maintenance Supervisor to ensure adequate cleaning and maintenance of aquatic facilities, including pool chemical and equipment checks and adjustments as necessary.

At the direction of the Maintenance Supervisor, assists to ensure start up and shut down of seasonal pool operation, including pools are prepared at all times for Washoe Co. Health Department inspections.

Other pool maintenance activities include, but are not limited to:

Covering; Vacuuming; Filter backwash; Pump strainer cleaning; Normal operation settings; Skimmer baskets cleaning; and, Pump/valve monitoring and adjustment.

Seasonal Snow Removal/Shoveling as needed.
Respond to emergencies as necessary at the direction of the Maintenance Supervisor.
Ensure proper knowledge of Emergency Systems (i.e. Fire Alarm, Fire Sprinkler, and Fire Monitoring) by facility staff.
Works with Maintenance Supervisor to ensure the facility's PPE program is in place and being used properly, including in accordance with OSHA regulations.
Attends Trainings and staff meetings as scheduled and necessary.
Performs other duties as assigned.
Practice and adhere to FirstService Residential Global Service Standards.
Conduct business at all times with the highest standards of personal, professional and ethical conduct.
Perform or assist with any operations as required to maintain workflow and to meet schedules. Notify supervision of unusual equipment or operating problems and the need for additional material and supplies.
May participate in any variety of meetings and work groups to integrate activities, communicate issues, obtain approvals, resolve problems and maintain specified level of knowledge pertaining to new developments, requirements, policies, and regulatory guidelines.
Ensure all safety precautions are followed while performing the work.
Follow all policies and Standard Operating Procedures as instructed by Management.
Perform any range of special projects, tasks and other related duties as assigned.
Qualifications
To perform this job successfully, an individual must be able to perform each essential duty satisfactorily. The requirements listed below are representative of the knowledge, skill, and/or ability required. Reasonable accommodations may be made to enable individuals with disabilities to perform the essential functions
Two years of experience of maintenance work
High School Diploma or equivalent.
Ability to determine next level involvement for problem resolution.
Must demonstrate good judgment.
Ability to think and work independently as well as part of a team.
Must be able to work well under pressure and deadlines, as well as work independently and prioritize time effectively.
The work environment characteristics are normal maintenance conditions. Reasonable accommodations may be made to enable individuals with disabilities to perform the essential functions.
Occasionally may be required to return to work location for emergency response.
As necessary, take calls after hours for emergency response.
Consistent and regular attendance required.
Some exposure to dust and noise.
Some heavy lifting, standing, climbing.
Education & Certifications
High School Diploma or Equivalent
Physical Requirements & Working Environment
The physical demands described here are representative of those that must be met by an associate to successfully perform the essential functions of this job. Reasonable accommodations may be made to enable individuals with disabilities to perform the essential functions.
Must be able to lift 50 lbs, by following appropriate safety procedures.
Work is performed in a variety of environmental conditions, with exposure to outdoor temperatures, weather variations, traffic and equipment noise, equipment vibrations, vehicle and/or chemical fumes, chemicals, machinery and their moving parts and dust.
Work duties may require the ability to stand or walk on hard surfaces for frequent and prolonged periods of time.
Be able to lift, pull and push materials and equipment up to 50 lbs occasionally to complete assigned job tasks.
Climb ladders and work at heights above ground level (maximum of 14 ft on A-frames and 21 ft on extension ladders)
Strong communication, verbal and written, and inter-personal skills.
Reasonable accommodations may be made to enable individuals with disabilities to perform the essential functions. Hours over and above normal office hours will occur, including evenings, holidays, and some weekends. Schedule is subject to change based on business needs.
About Us
FirstService Residential is North America's foremost property management firm. Our dedication, responsiveness and integrity are why thousands of communities across the U.S. and Canada choose FirstService Residential to manage their properties. We have expertise working with complex communities with large budgets and numerous amenities. In addition, we manage commercial associations and mixed-use developments, as well as multi-family and investor-owned rental and REO properties for institutional and private equity clients.
We're all about our associates, and as we continue to grow, we're looking for even more quality people who share our dedication to doing what's right, improving residents' quality of life, building great relationships and truly making a difference for their clients, their colleagues and themselves. Is that you? If so, apply today or join our community and learn more about FirstService Residential.
To learn more about our company and culture, please visit
https://www.fsresidential.com/nevada
Equal Opportunity Employer Minorities/Women/Protected Veterans/Disabled